"We create emotional responses for a product in the consumer's mind."
Branding is the foundation to communicate your company's intangible facets. Your branding strategy provides powerful insights which will increase your understanding of the market space and your customers' needs. These insights will provide the foundation for your brand to excel and deliver sustainable business results. Typografik has extensive experience in brand development and strategy.  With a structured and consistent process, we provide your business with a long-term solution to ensure future success.
Branding is much more than a logo. A LOGO is: "The marketing practice of creating a name, symbol or design that identifies and differentiates a product from other products." A logotype is only one component of a corporate identity; while BRANDING is the process of creating a unique name and image for a product in the marketplace through an advertising campaign with a consistent theme. Branding aims to establish a significant and differentiated presence that attracts and retains loyal customers.
Branding creates emotional associations and responses between a product and the public.
Typografik assigns attributes to a product that translates into experiences. For example, when you buy a Mercedes you're not buying a car; you're buying and joining a lifestyle. When the public buys an energy drink they are young, cool and hip. These experiences translate into brand loyalty.
Let's take a look at this case study. Red Fox is an energy drink.  The target audience is consumers between 20 and 45 years of age. The concept is "Always Awake." Typografik studied the endlessly alert behavior of the fox to create the tagline "Always Awake." We combined it with the visual iconography of dancing which is closely related to late parties and clubbing to represent the "Always Awake" message of Red Fox. The manufacturer agreed that selling an energy drink was not enough. To place this beverage in the overly saturated energy drinks market, Typografik had to let consumers know that Red Fox keeps you.. "Always Awake."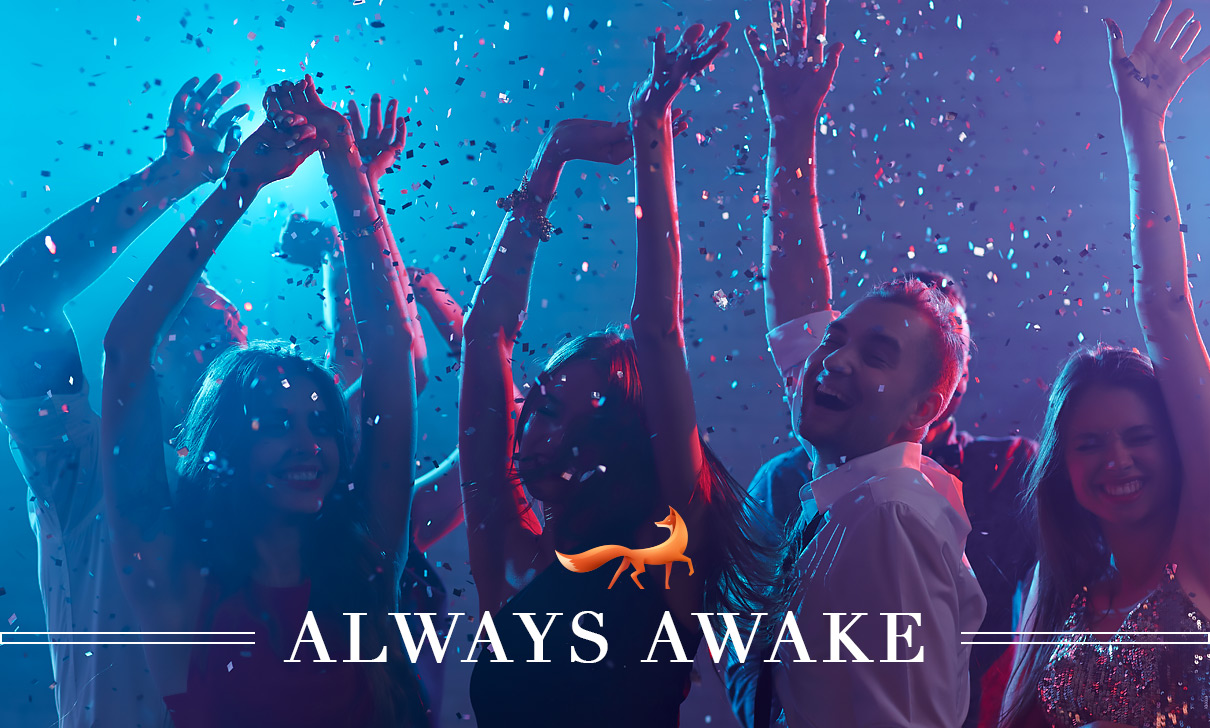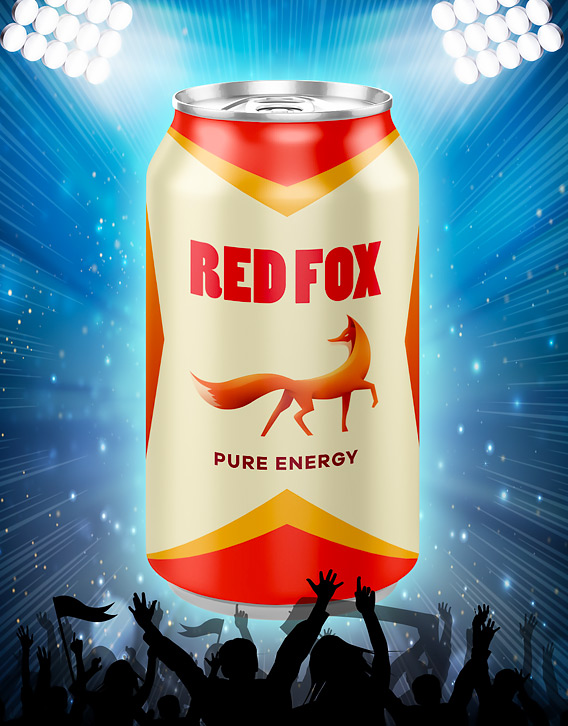 Social media is your friend. It has changed forever the way the world does business; the way brands are created, and how products are presented. The primary goals of branding remain the same – to attract and retain customers – however companies now face new challenges and opportunities with the introduction of social media. Typografik examines your product against a set of principles or best practices to create opportunities that enhance your customers' experience and their perception of your brand through the use of social media.
The ultimate goal is finding the right balance between empowering customers to spread the word about your brand through viral platforms, while still controlling the company's own core strategic marketing goals.
Typografik combines innovative thinking, and deep market understanding to create digital transformation in our client companies.
Typografik believes you only get one chance to make a first impression. It's our job as a professional design studio to make sure the impression is a good one. Branding is about maximizing every opportunity. You want your customer to choose your brand over any competitors. Whether you require a new brand, a brand refresh or brand architecture for your complex organization, Typografik can produce all your branding requirements, including brand strategy, logo design, naming, identity, and brand guidelines. Working together, we will define your brand vision, objectives, customers and market.
At Typografik we create brand experiences to establish a deep and meaningful connection between you and your consumers.