Poster Design
Client: "Casa Azul" (Blue House) Frida Kahlo Museum, Mexico City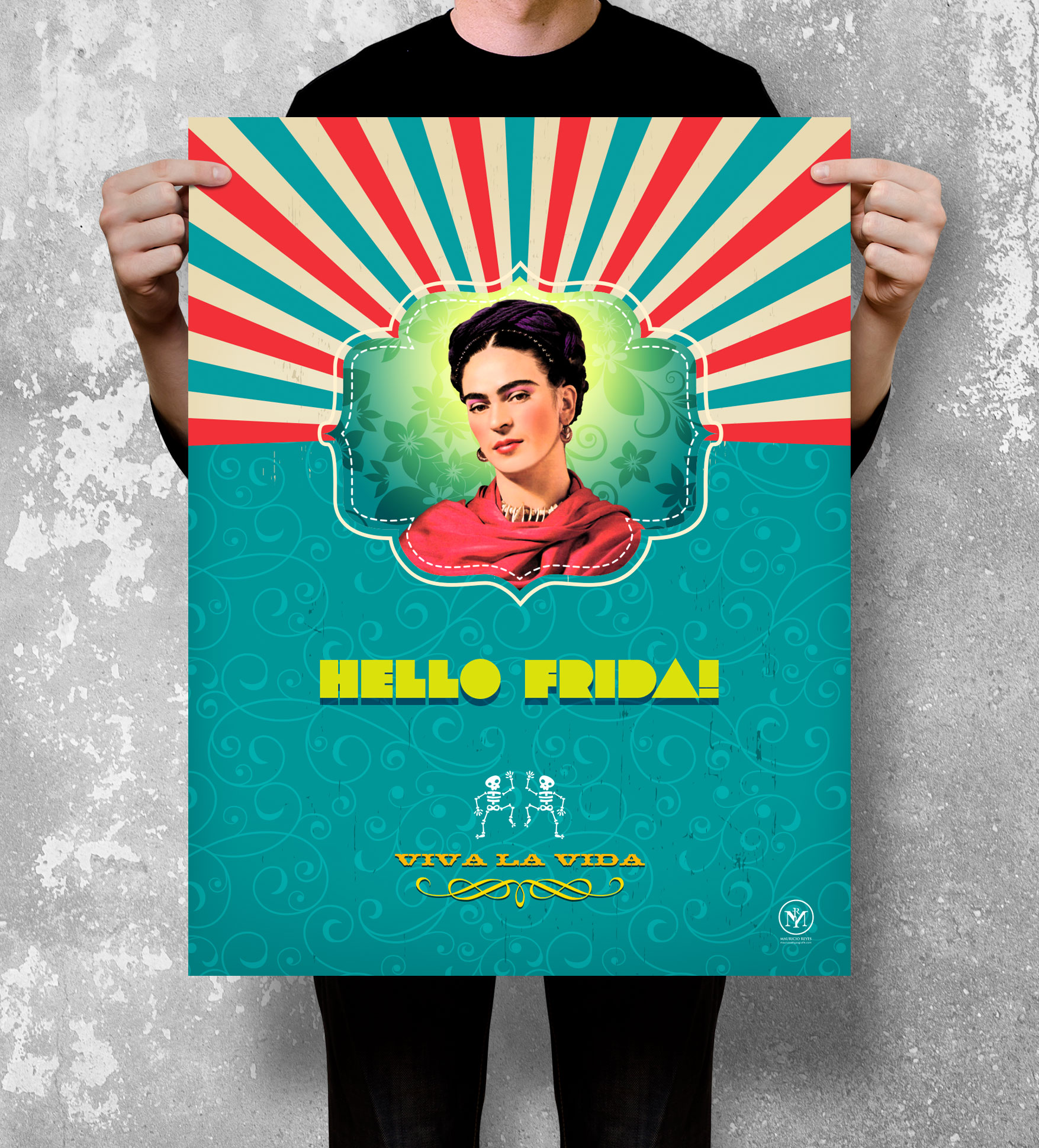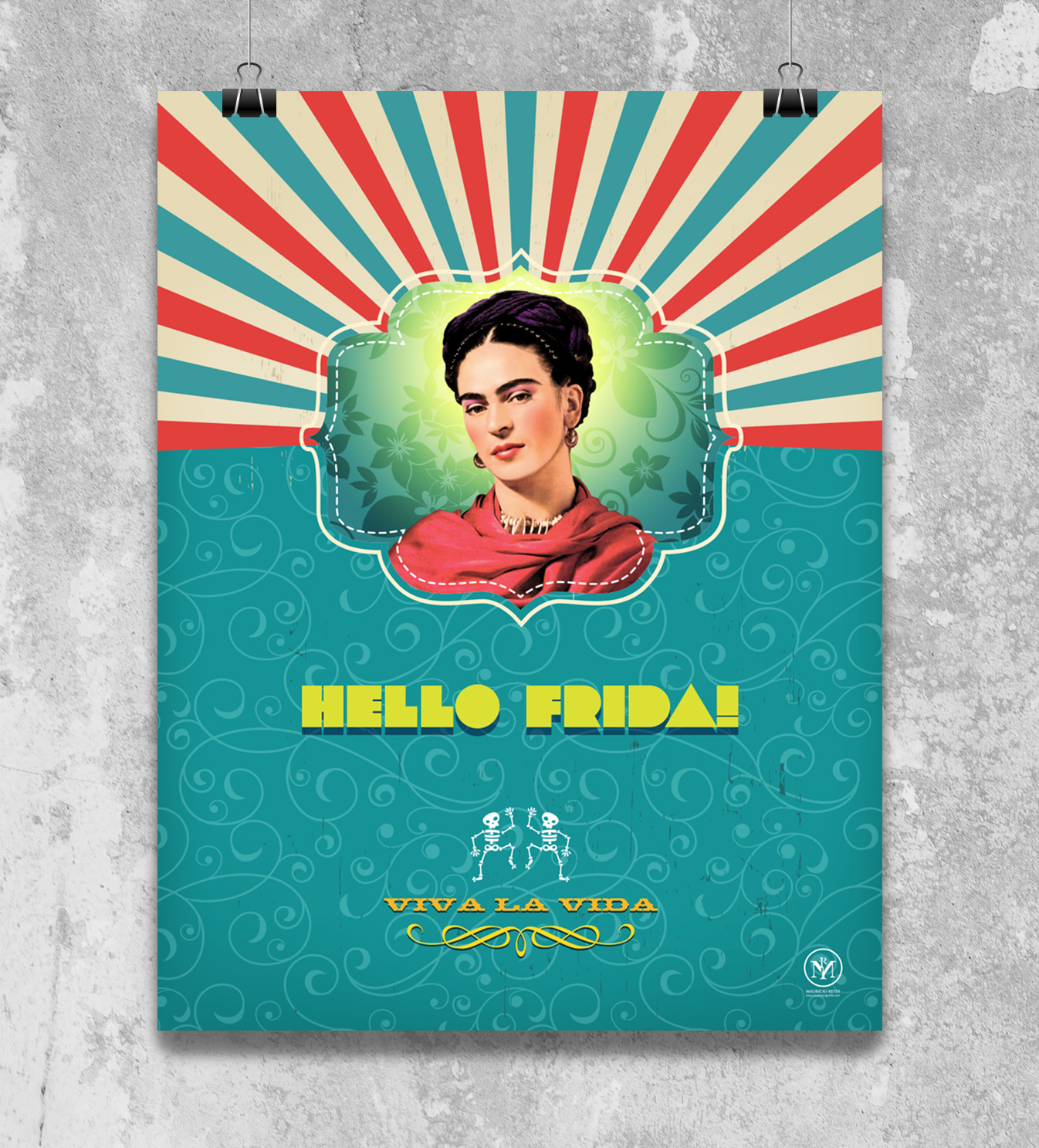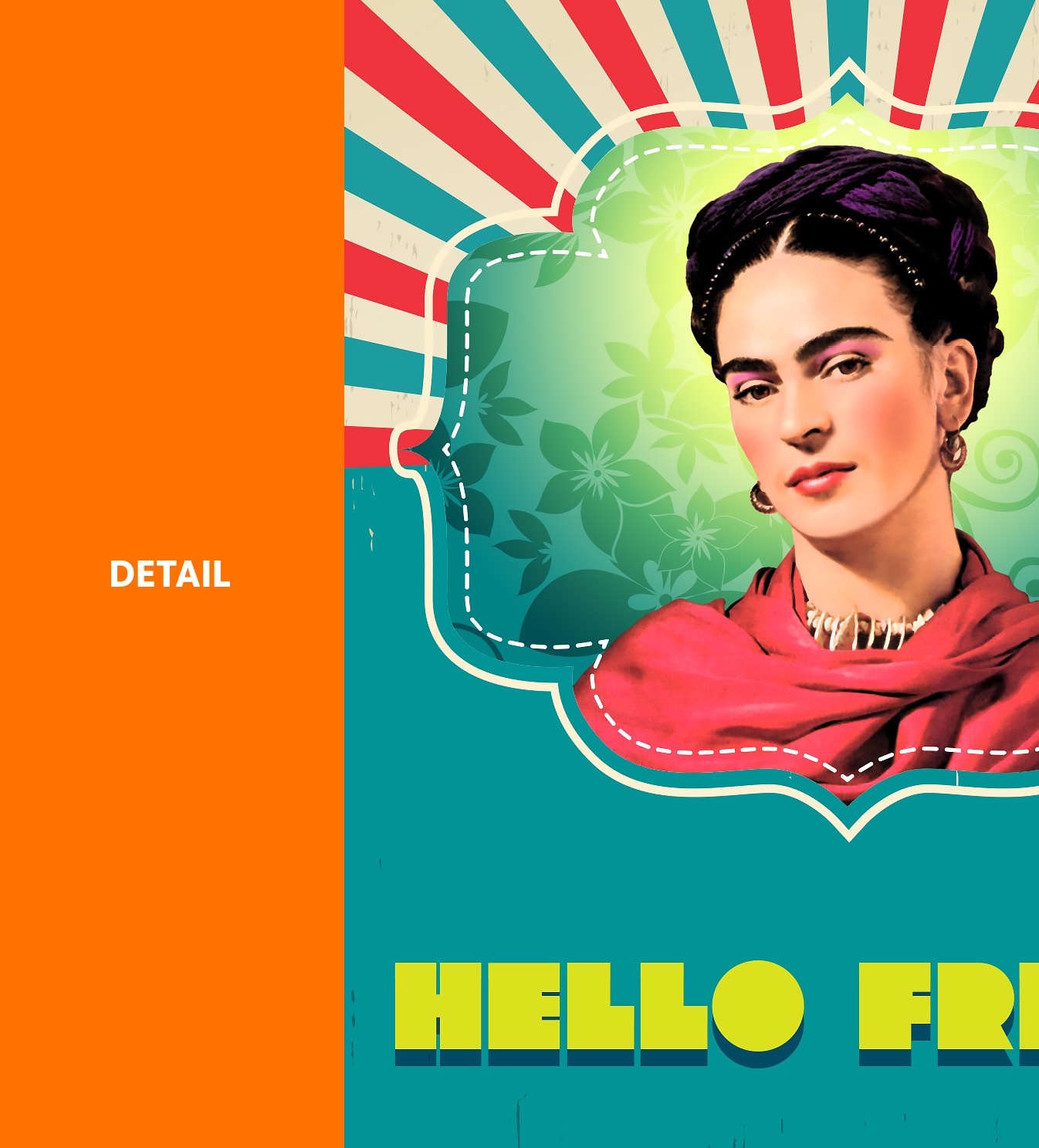 Project Description
Poster design for the "Viva La Vida" exhibit
This fun and colorful poster is the third designed by Mauricio Reyes for the "Viva La Vida" exhibit at the Frida Kahlo museum in Mexico City.
The Casa Azul (Blue House) is located in one of the oldest and most beautiful neighborhoods in Mexico City, the Blue House was made into a museum in 1958, four years after the death of the painter. Today it is one of the most popular museums in the Mexican capital.
Popularly known as the Casa Azul (the 'Blue House'), the Museo Frida Kahlo preserves the personal objects that reveal the private universe of Latin America's most celebrated woman artist. The Blue House also contains some of the painter's most important works: Long Live Life (1954), Frida and the Caesarian Operation (1931), and Portrait of My Father Wilhelm Kahlo (1952), among others.
In the room, she used during the day is the bed with the mirror on the ceiling, set up by her mother after the bus accident in which Frida was involved on her way home from the National Preparatory School. During her long convalescence, while she was bedridden for nine months, Frida began to paint portraits.
Elements of the Design