Poster Design
Client: Infinite Photo And Imaging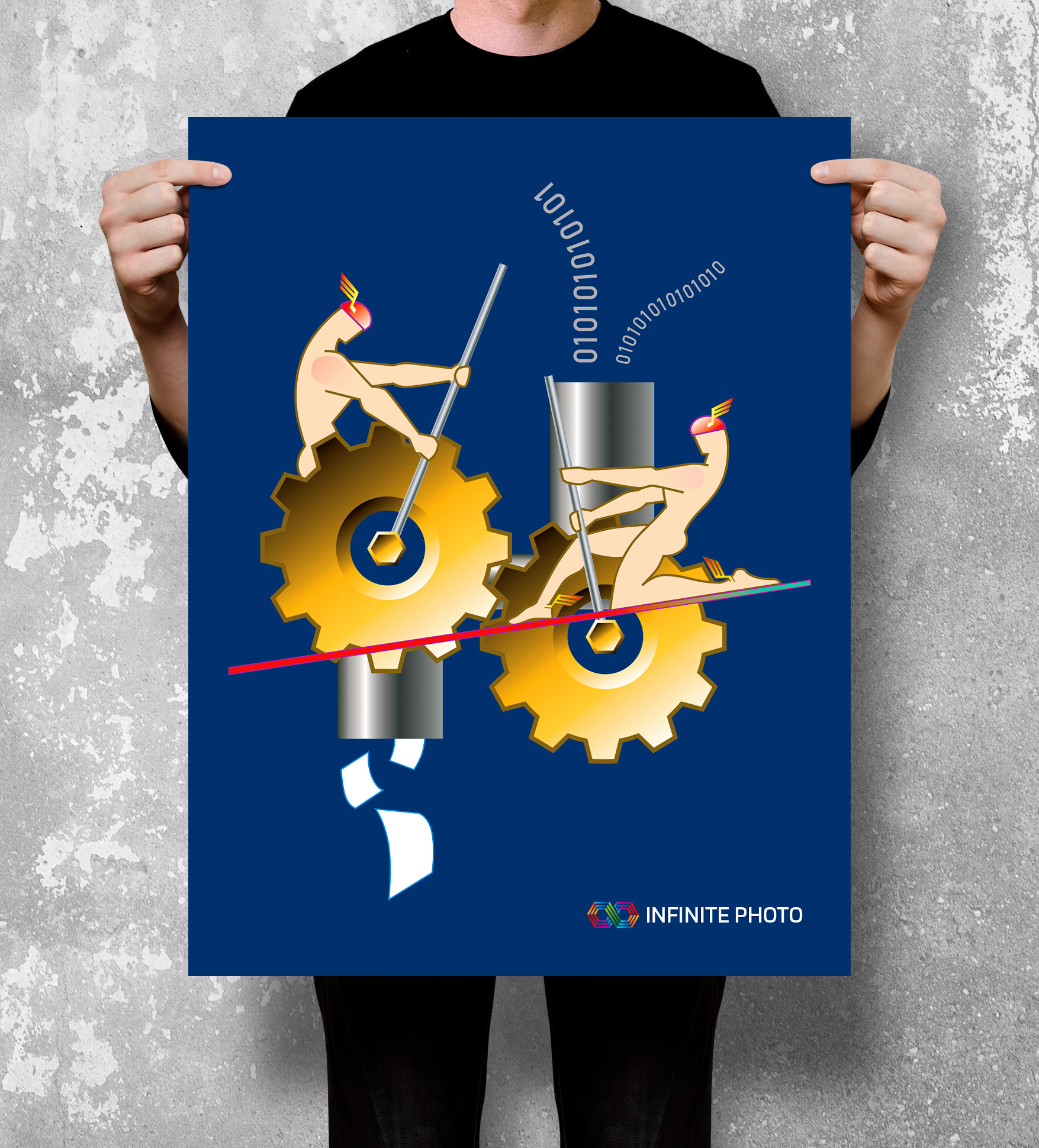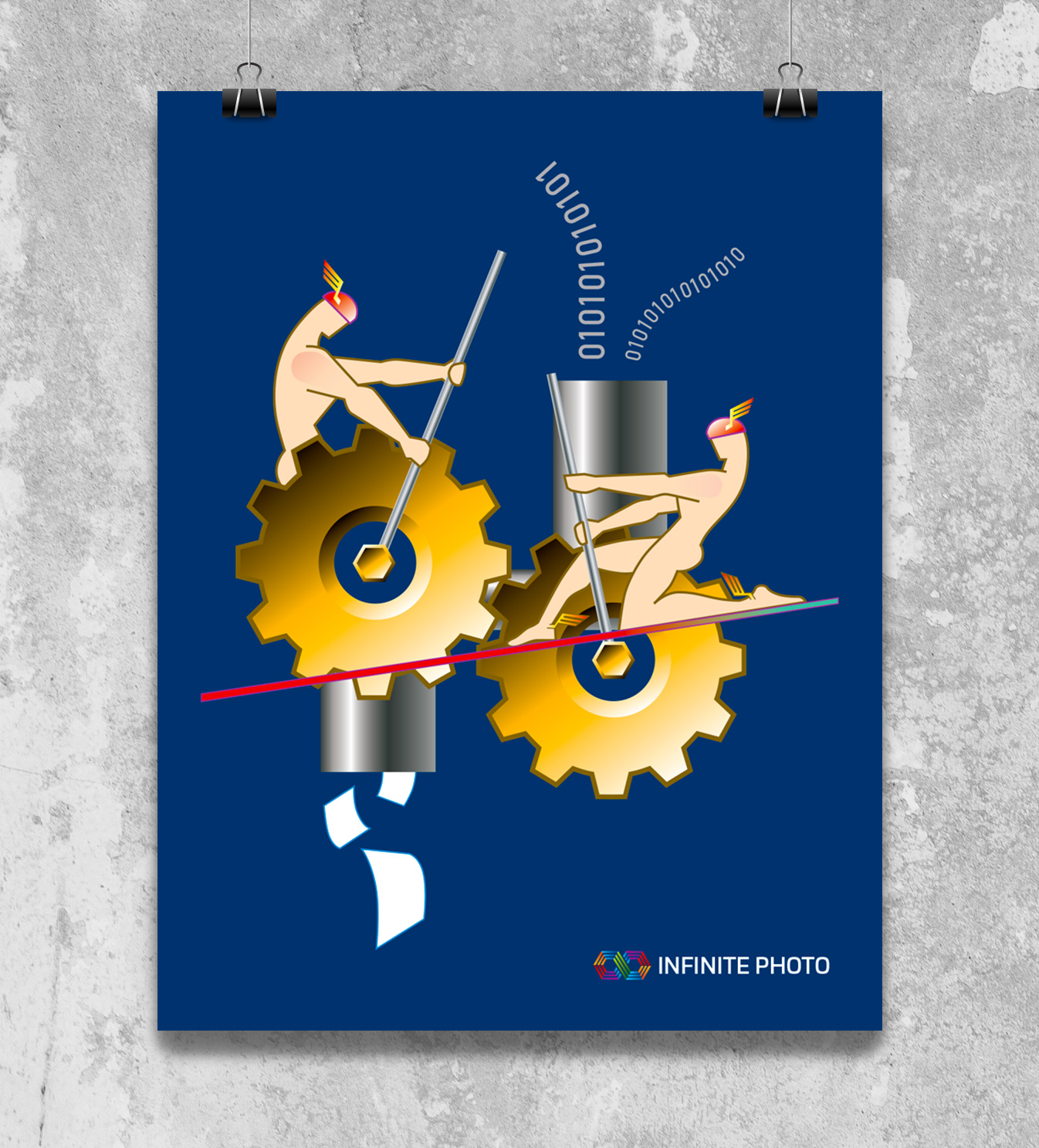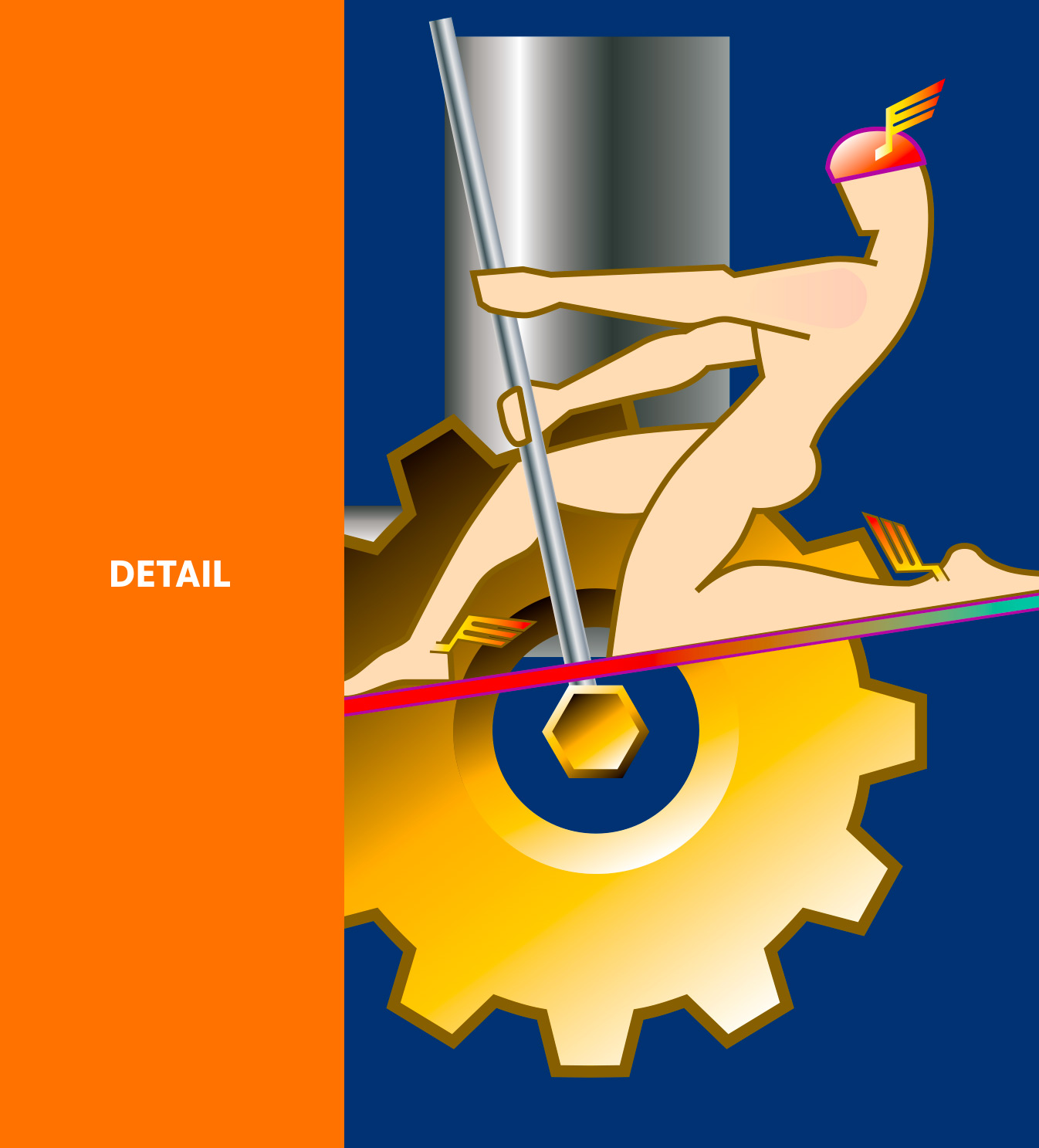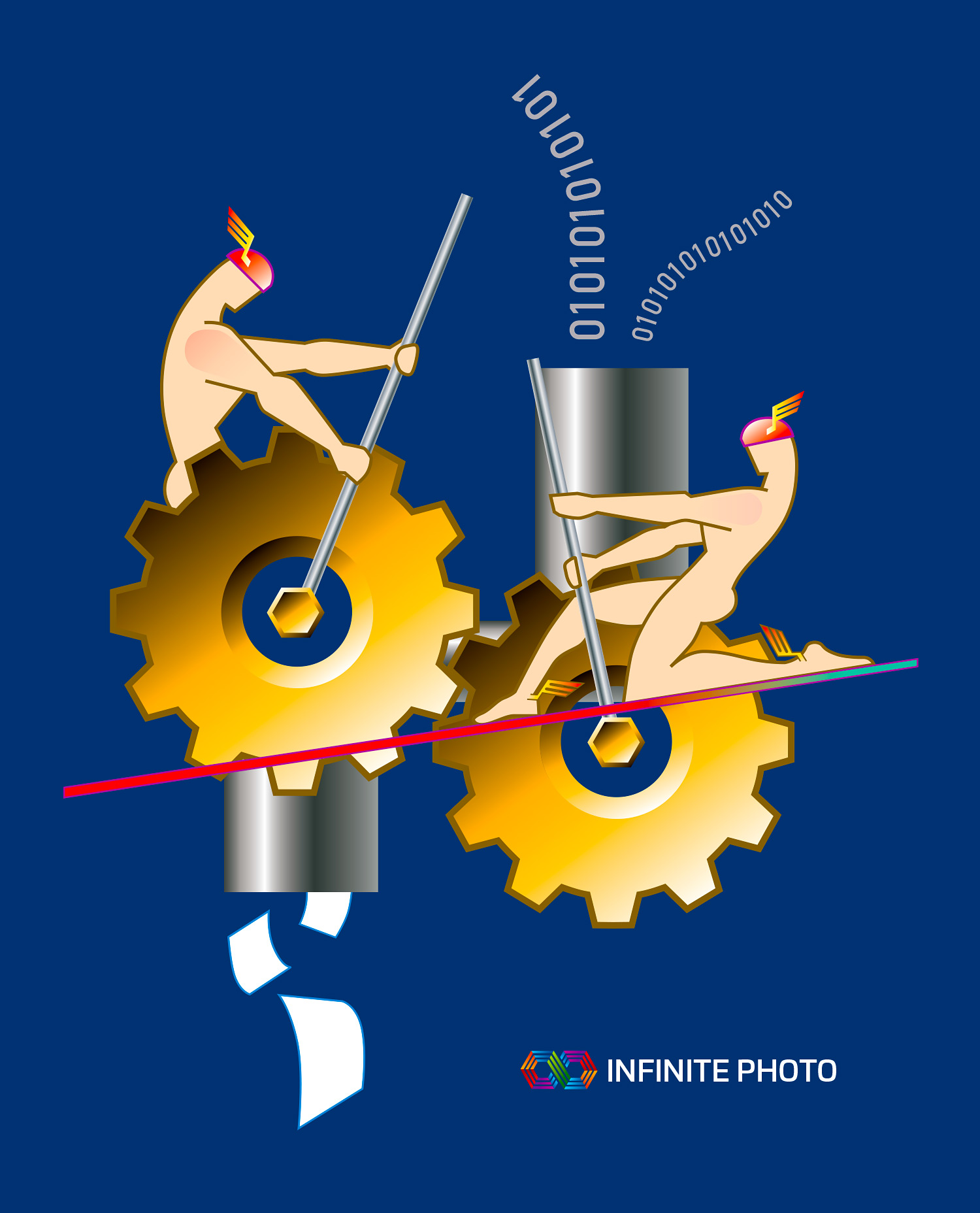 Project Description
Poster to promote their second Lambda printer
Infinite Photo and Imaging existed between 1980 and 2003 in Arlington, Virginia.  Infinite Photo set the standard for full-service reprographics services. To meet the needs of our clients, they offered large format imaging and copying in black and white and color, high-speed digital copying, extensive finishing capabilities, and document management solutions. During 1998 Infinite Photo was one of 3 reprographic houses in the US to have a Lambda printer which was capable of printing images up to 80″ wide by virtually any length onto C-Paper.
Their commitment to superior customer service, attention to detail, and quality work made them a favorite print shop for designers in the Metro DC area.
Mauricio Reyes was one of the senior designers at Infinite Photo and Imaging.  He was assigned the project of creating posters to promote the acquisition of a second large format Lambda printer.
Elements of the Design