Poster Design
Client: The City of Alexandria's Workforce Development Center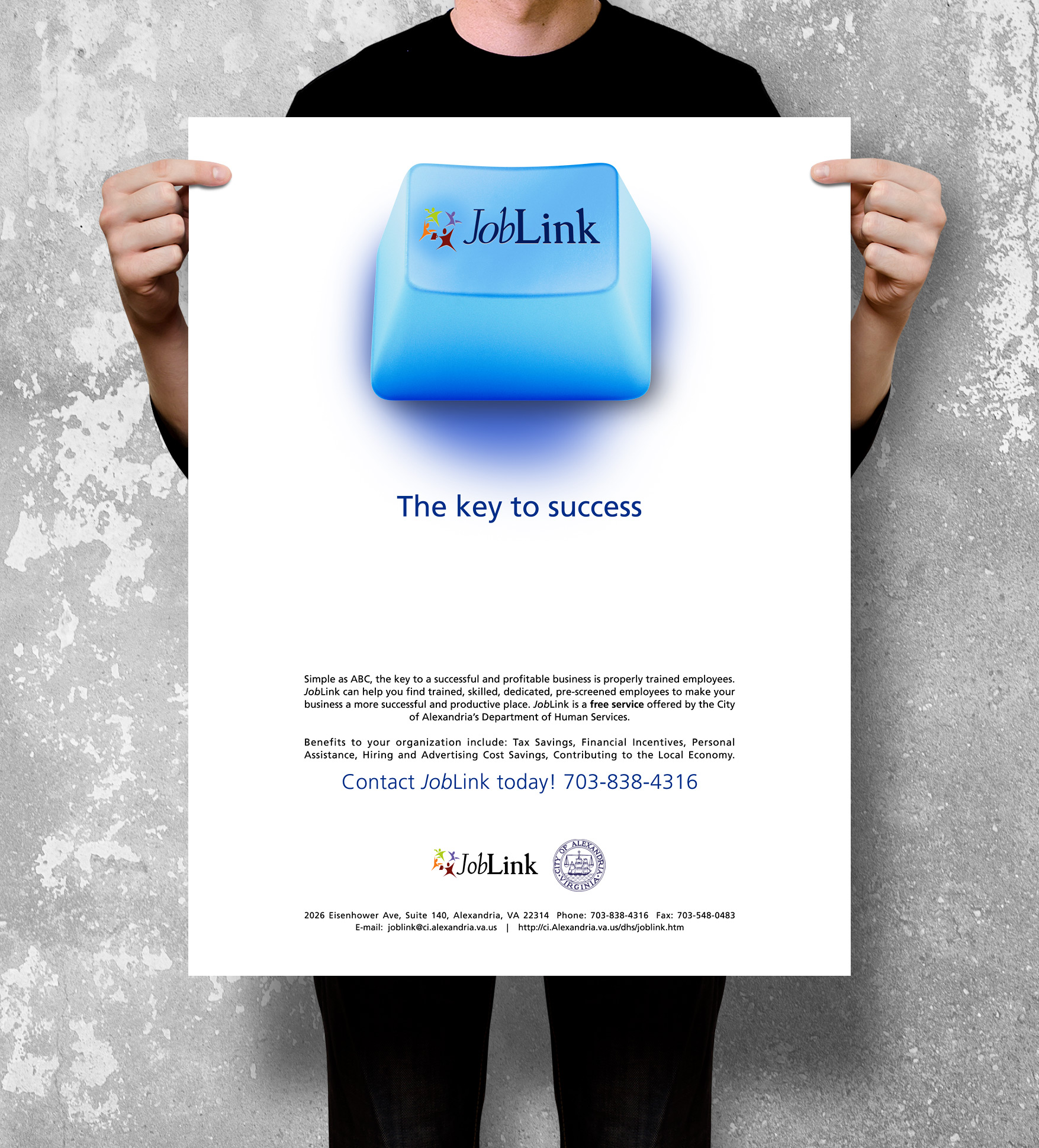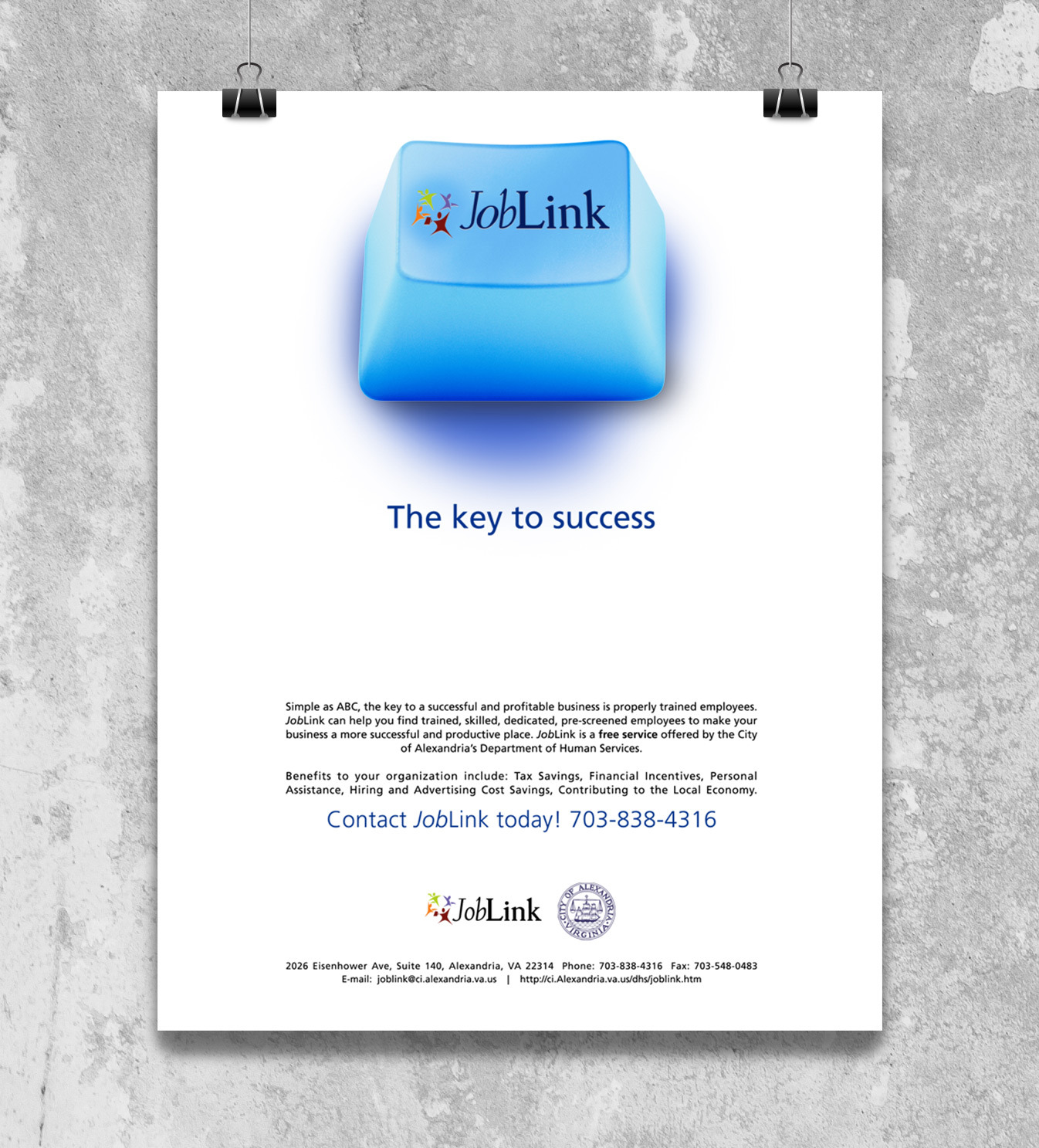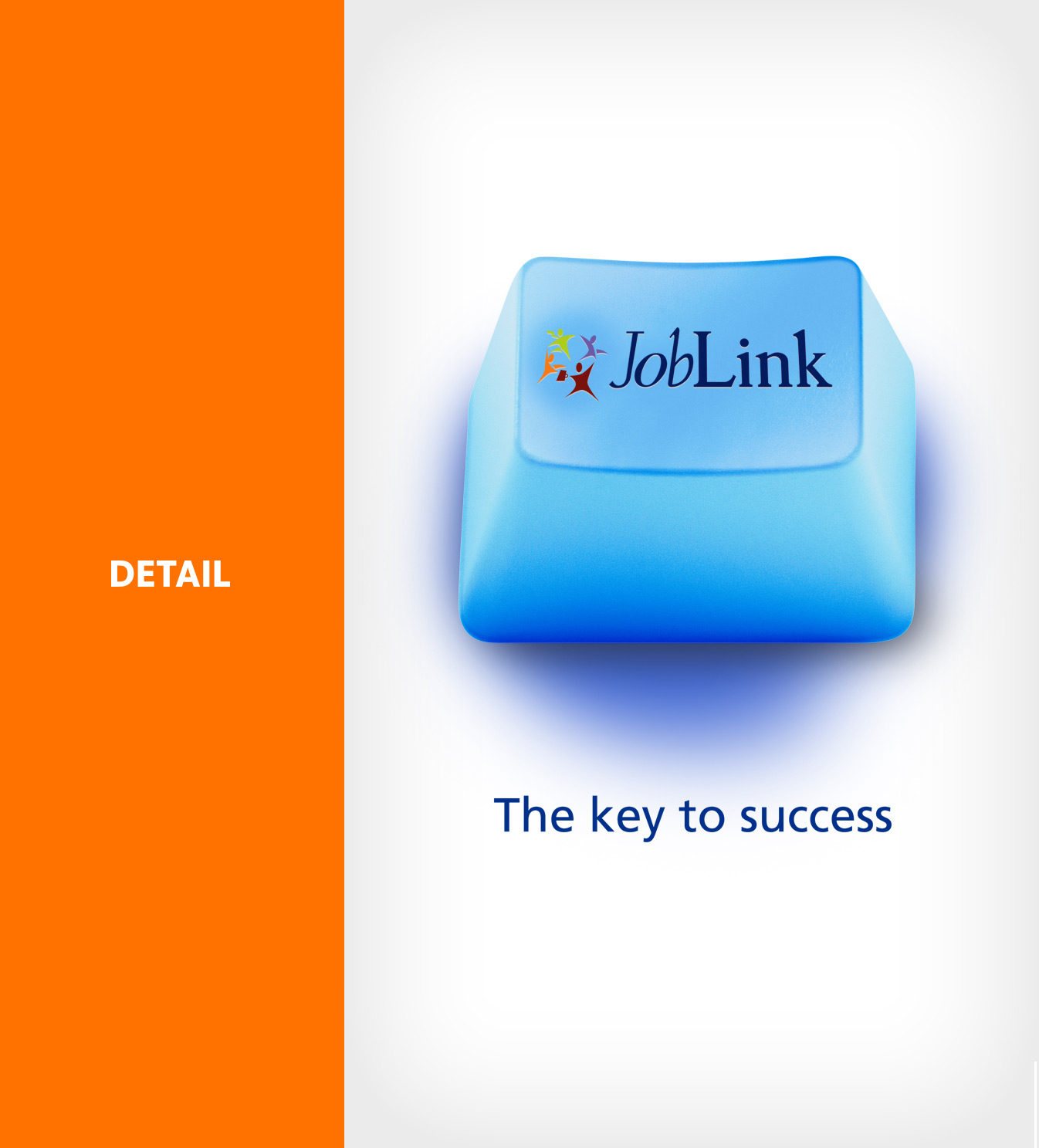 Project Description
Poster series to promote Job Link
Typografik was honored to create a series of posters for the City of Alexandria's Workforce Development Center,
The City of Alexandria's Workforce Development Center, a proud partner of the American Job Center network, offers staffing solutions that provide businesses with employees who are skilled and ready to work. As a certified One-Stop Center, WDC serves a variety of skill levels from those with advanced degrees and years of experience to those with limited education and experience. We provide services and resources for job seekers including access to our Career Center,  career readiness workshops, career assessments and customized hiring events.
WDC provides a range of business services at no cost to businesses, including job placement, recruitment, labor market information and certified Business Services Specialists to assist in workforce planning. WDC operates the Virginia Initiative for Employment not Welfare (VIEW) Program, Workforce Innovation, and Opportunity Act (WIOA – Adult Employment, Dislocated Worker and Youth and Young Adult), Supplemental Nutrition Assistance Program Employment Training (SNAPET), TeensWork!, Refugee Employment Program, Disability Employment and Veteran Services.
Elements of the Design