Poster Design
Client: The Kennedy Center, Washington, D.C.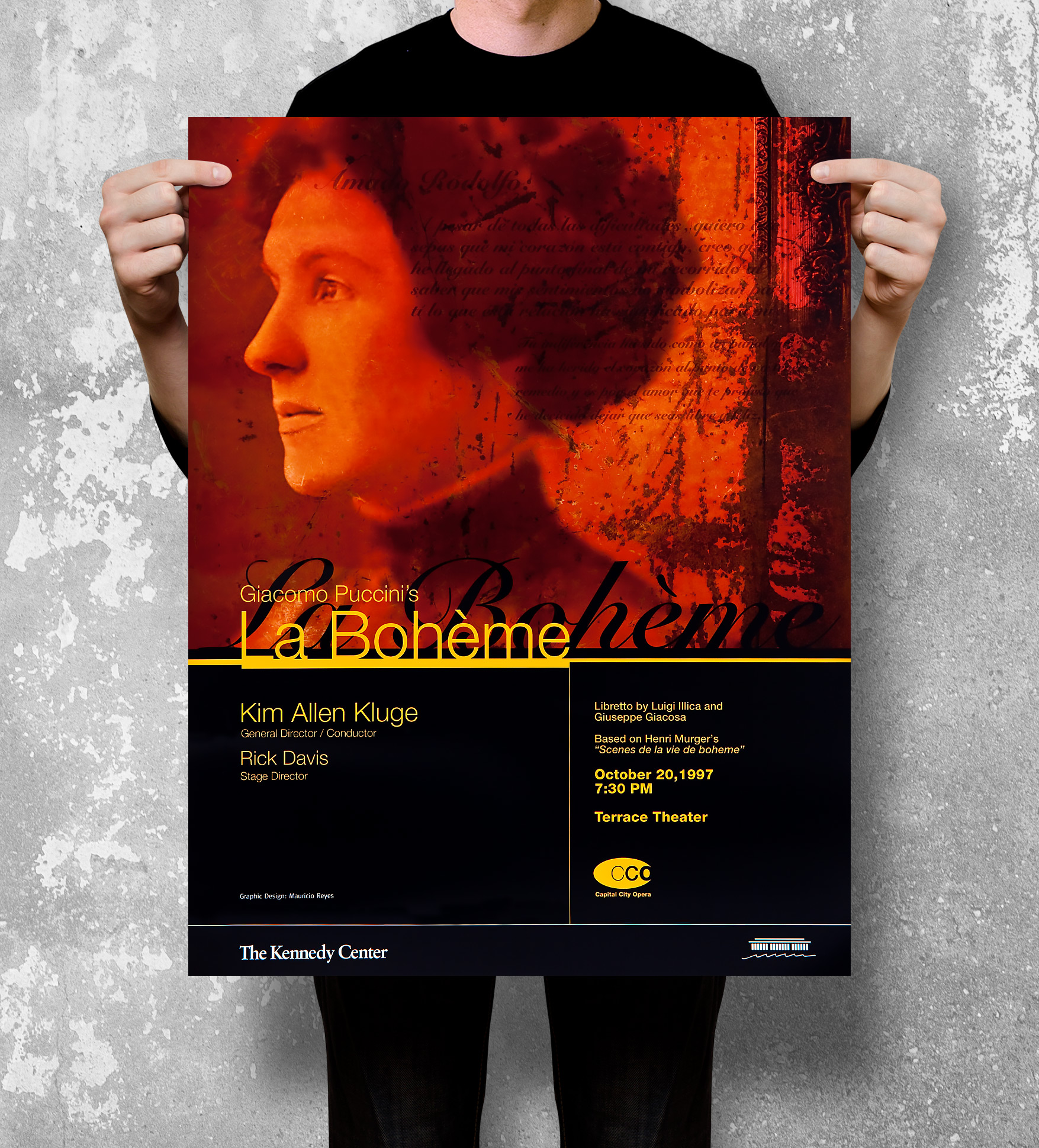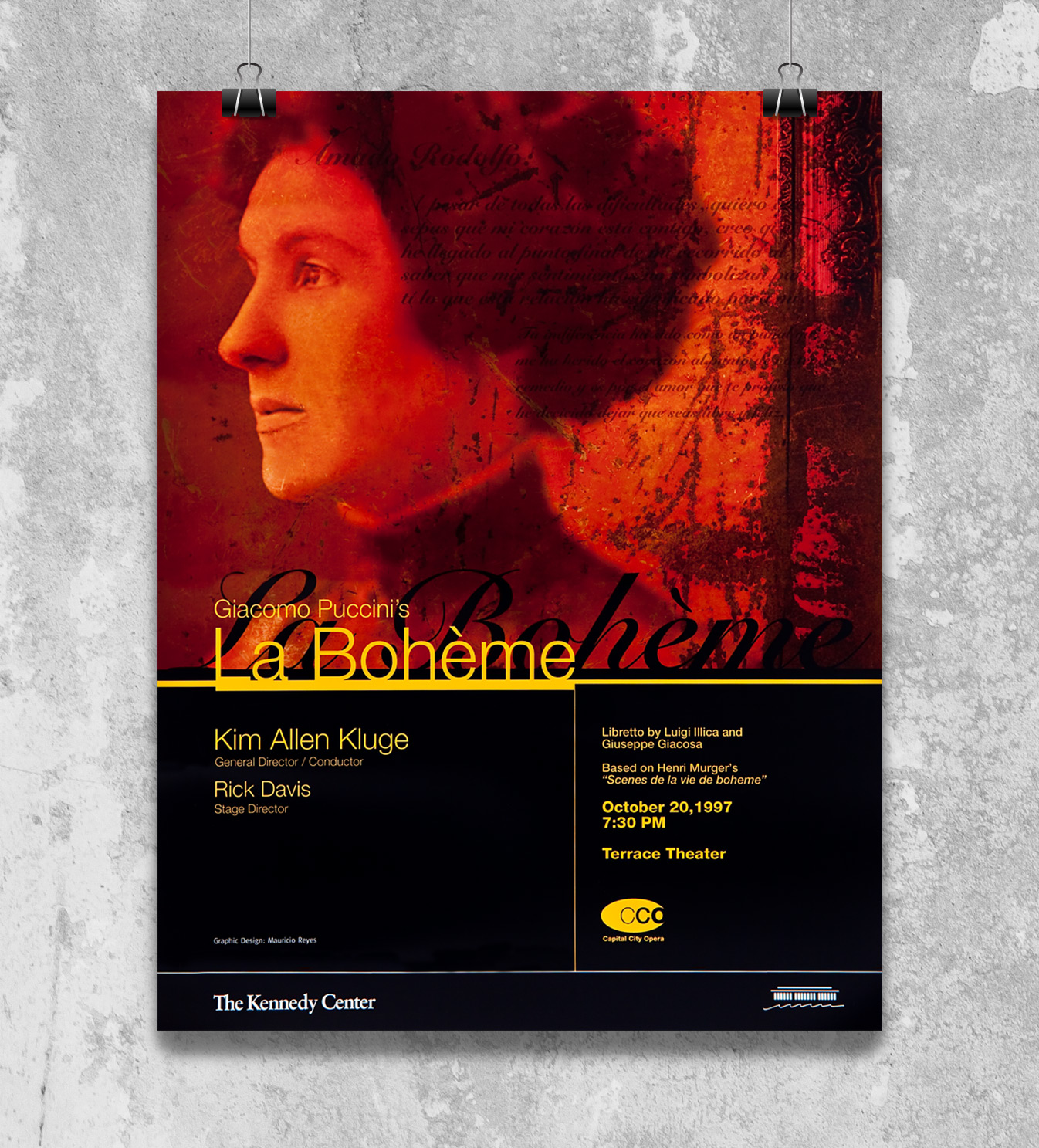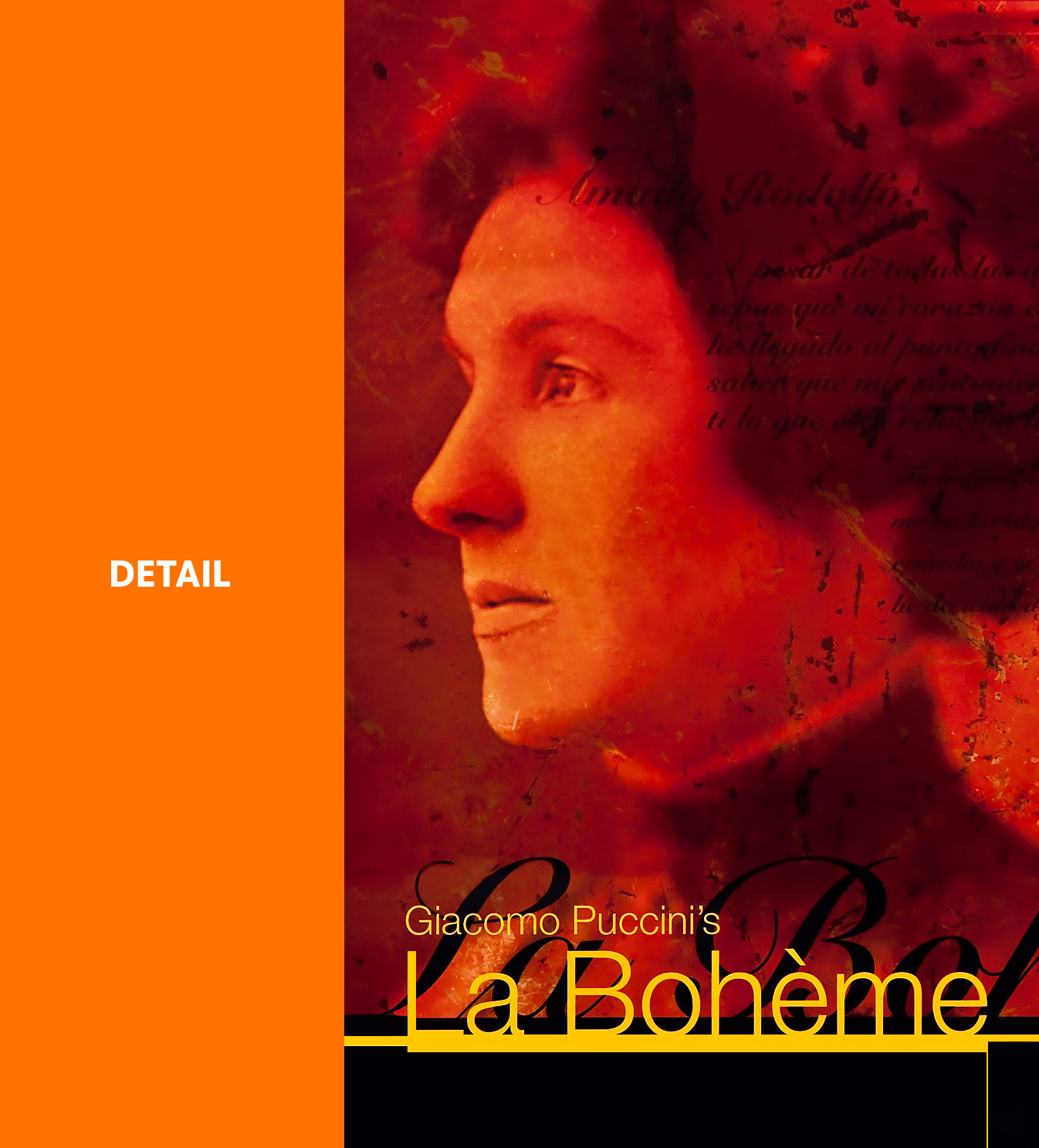 Project Description
Poster design for a production of La Bohème
This is perhaps one of my favorite projects. This poster was created for the Washington, D.C., Capital City Opera for a production of "La Bohème." The story behind this poster is interesting. Mauricio Reyes, who created the poster, was not familiar with La Bohème. After a quick visit to the public library, where he read the libretto, he realized that he would need a main character for the illustration.
Reyes traveled to Maryland to antique stores in search of a "sad and beautiful woman." At the end of a long day of looking without any luck, he stopped at the last antique store where the owner said, "I have a small box of vintage photographs in my attic. Do you want to see it?" Reyes was delighted to find a photograph of Elizabeth Barker, who starred as "Mimi." The original photograph is from 1901 and measured only 3.5″X2″.  The image was drum scanned at 6,000 dpi. The photo composition is made of 16 different layers and the delicate typography used is Snell Round Sans.
The Kennedy Center, located on the banks of the Potomac River near the Lincoln Memorial in Washington, D.C., opened to the public in September 1971. But its roots date back to 1958 when President Dwight D. Eisenhower signed bipartisan legislation creating a National Cultural Center. To honor Eisenhower's vision for such a facility, one of the Kennedy Center's theaters is named for him.
Elements of the Design