Brochures Design
Client: Orion Technologies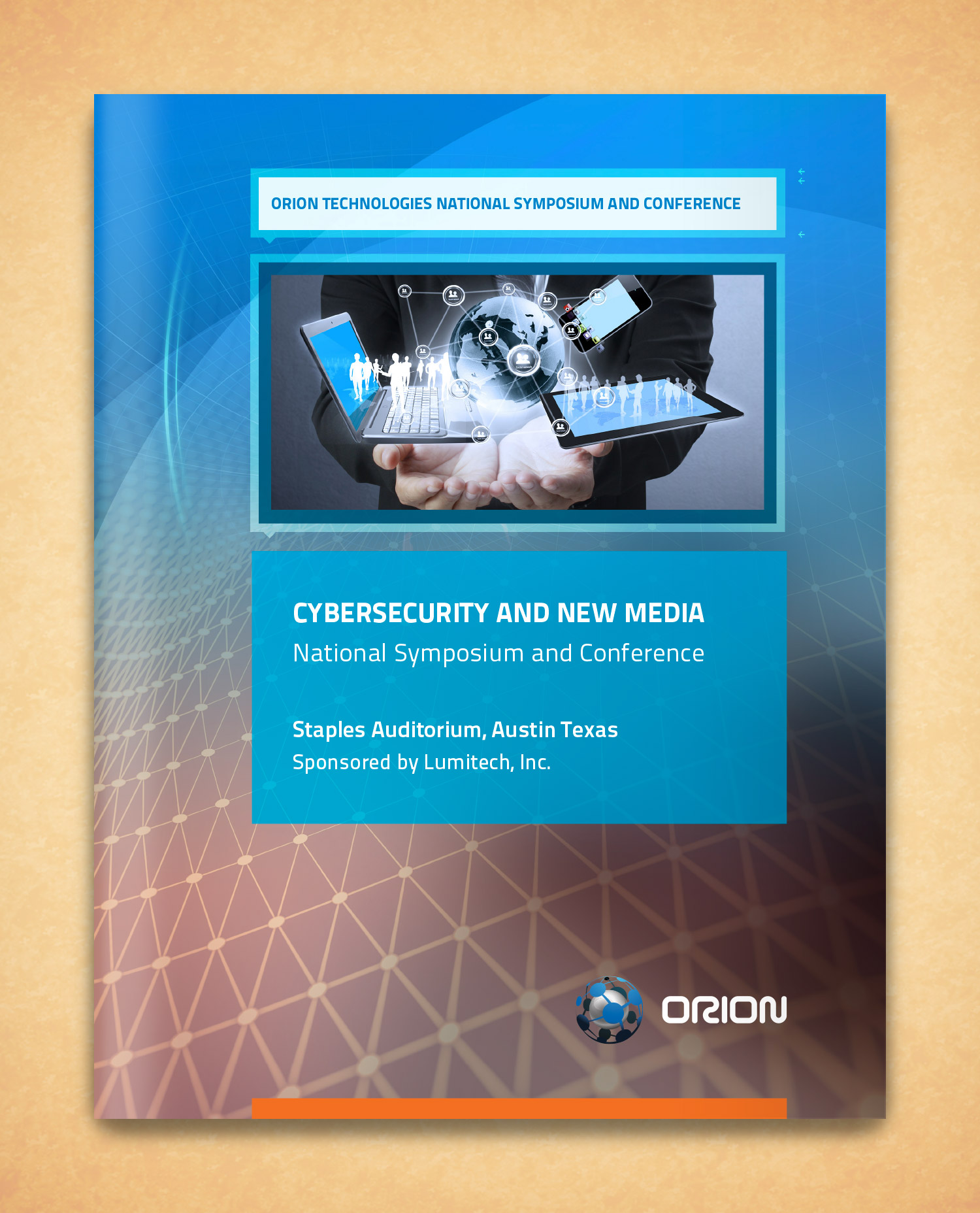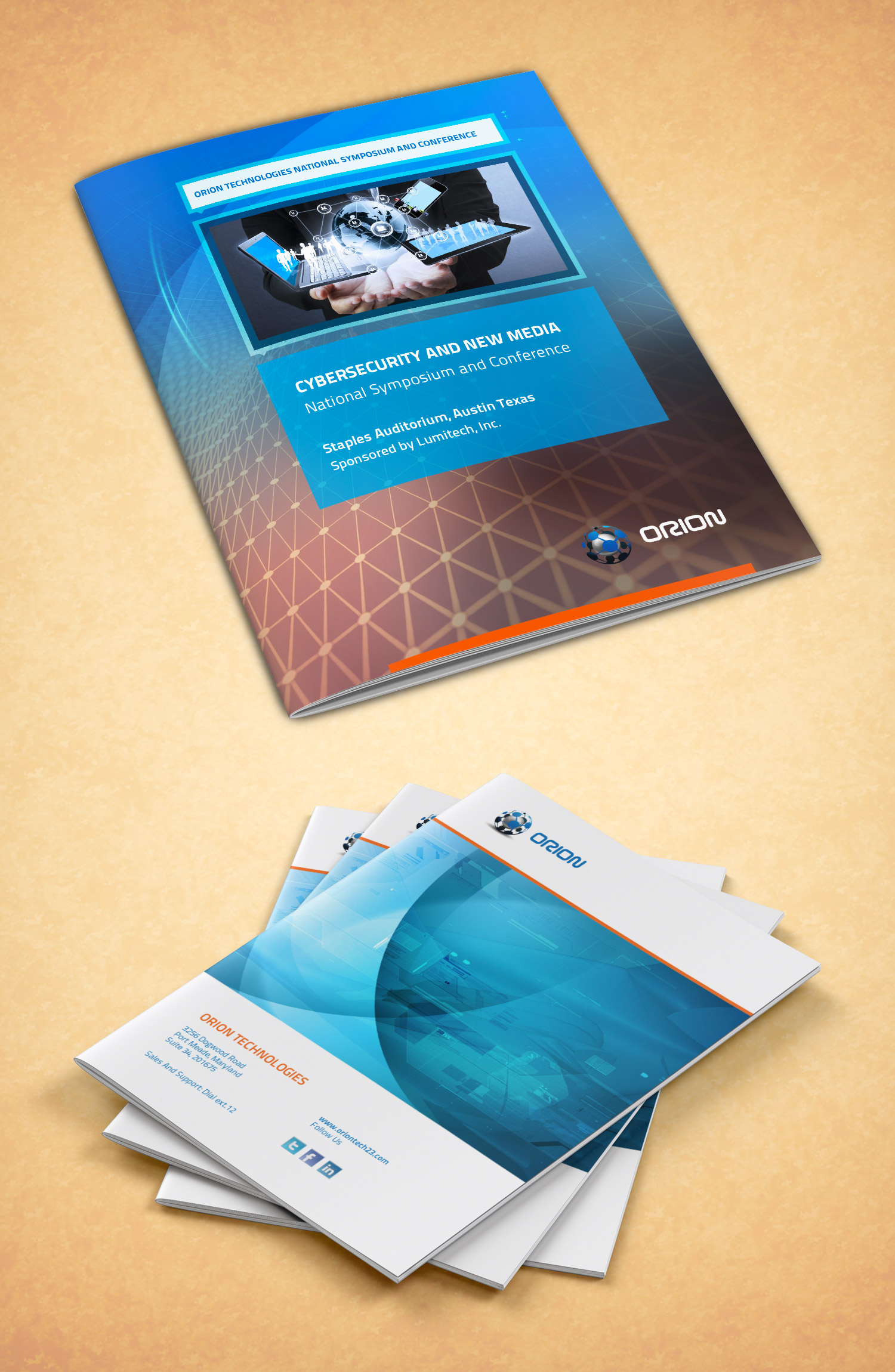 Project Description
National Symposium Brochure and Posters
Typografik worked with the Orion group creating all the marketing brochures, posters, and collaterals for the National Symposium on Cyber Security.
Cyberspace and its underlying infrastructure are vulnerable to a wide range of risk stemming from both physical and cyber threats and hazards. Sophisticated cyber actors and nation-states exploit vulnerabilities to steal information and money and are developing capabilities to disrupt, destroy, or threaten the delivery of essential services.
Today's world is more interconnected than ever before. Yet, for all its advantages, increased connectivity brings an increased risk of theft, fraud, and abuse. As Americans become more reliant on modern technology, we also become more vulnerable to cyber attacks such as corporate security breaches, spear phishing, and social media fraud. Complementary cybersecurity and law enforcement capabilities are critical to safeguarding and securing cyberspace.
Elements of the Design