Website Design
Client: Bernitt Builders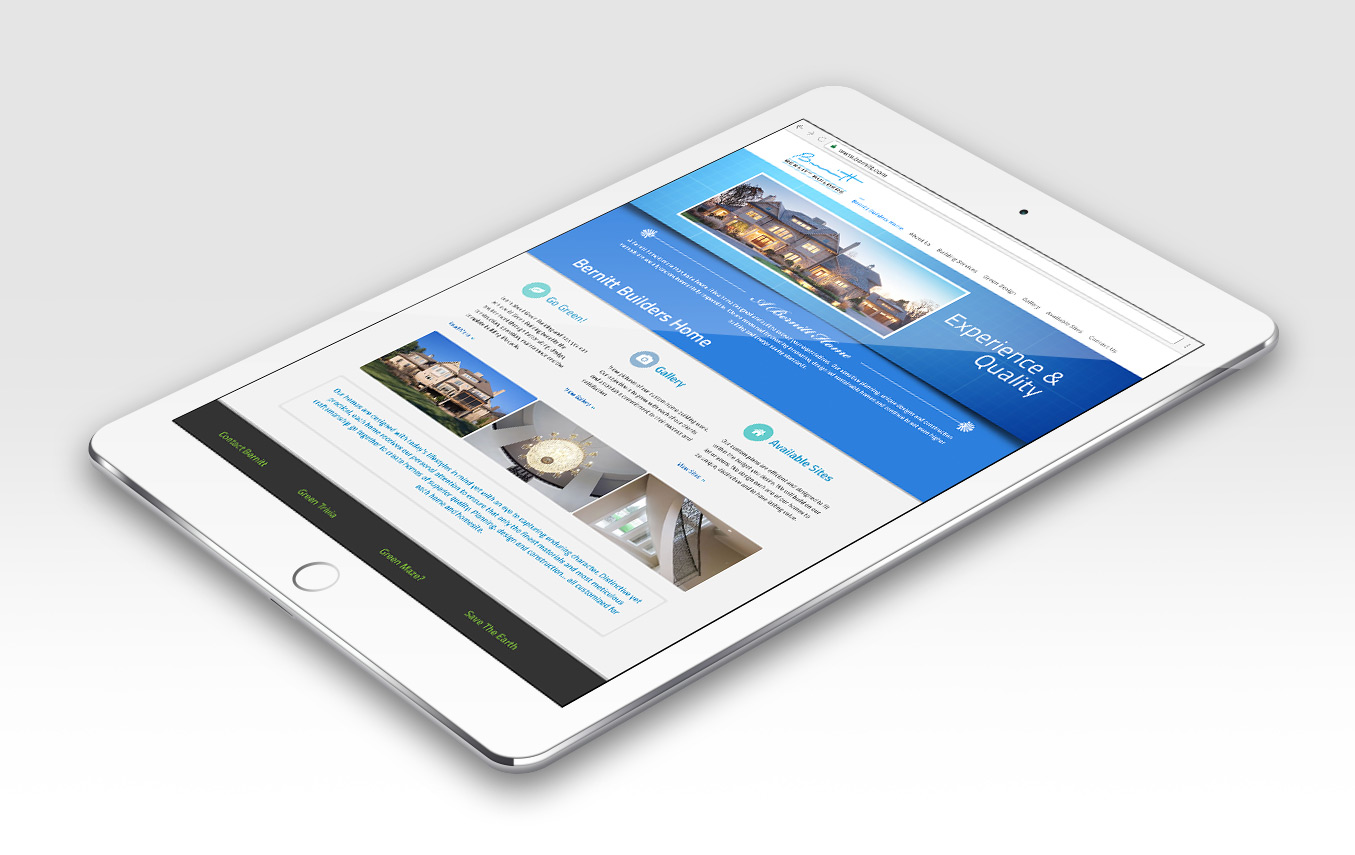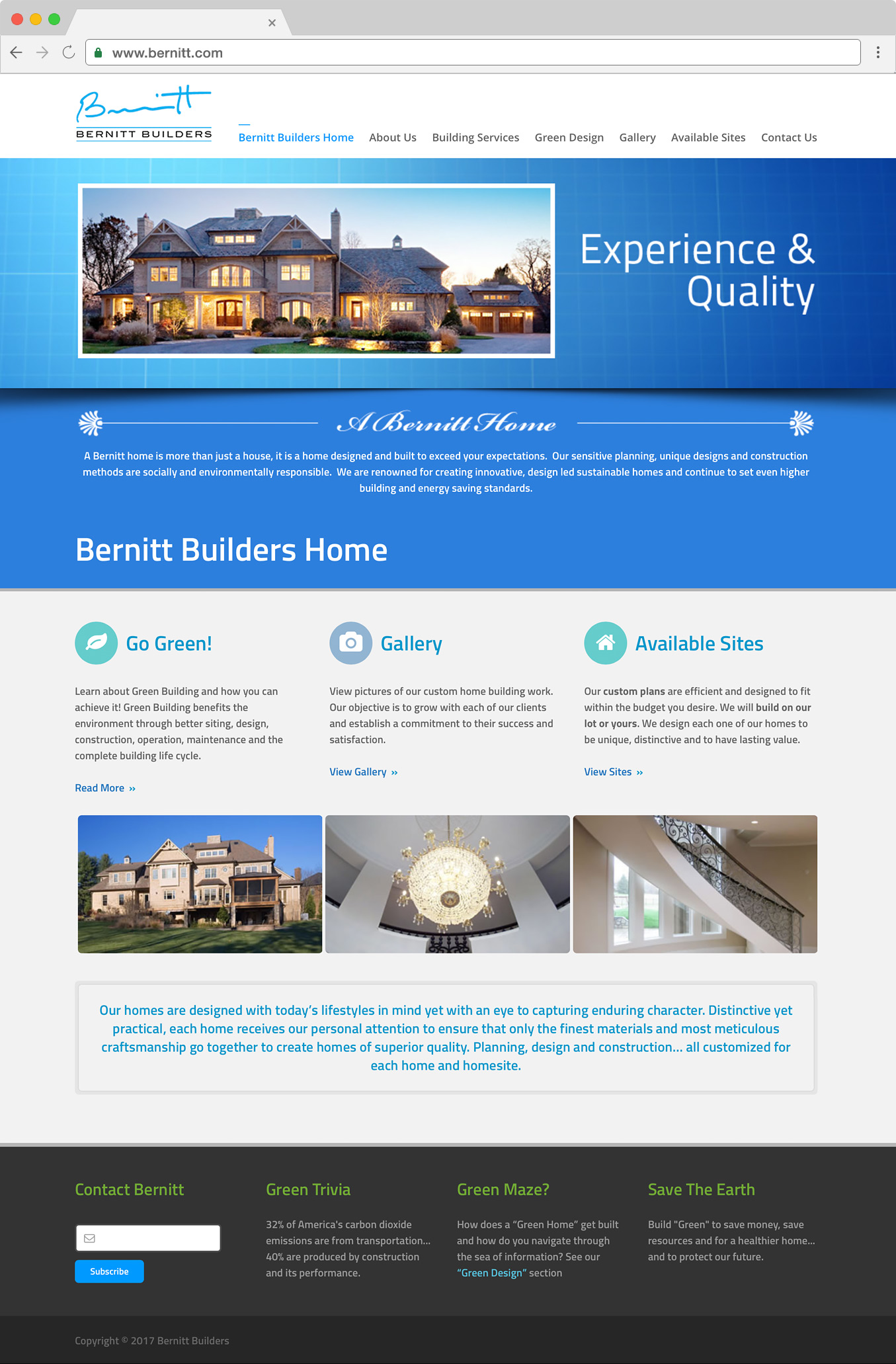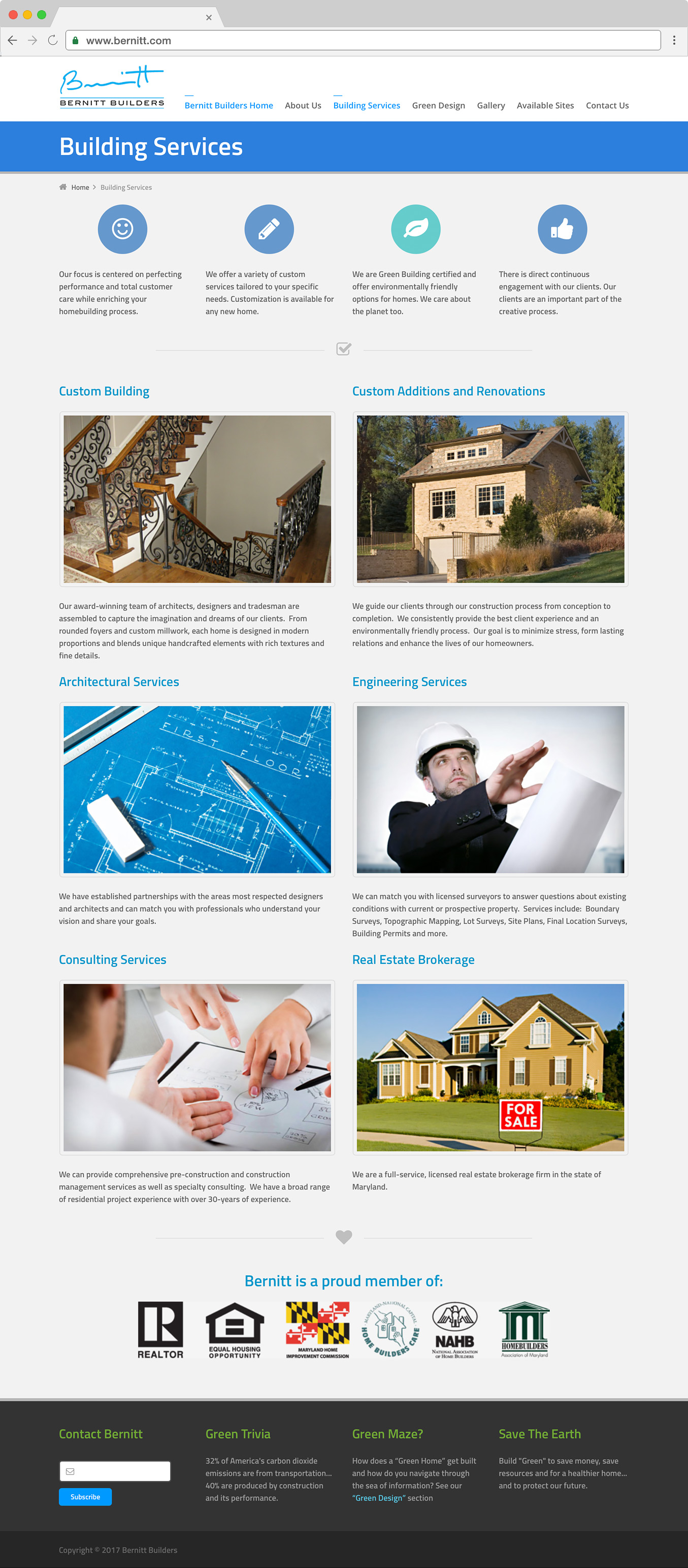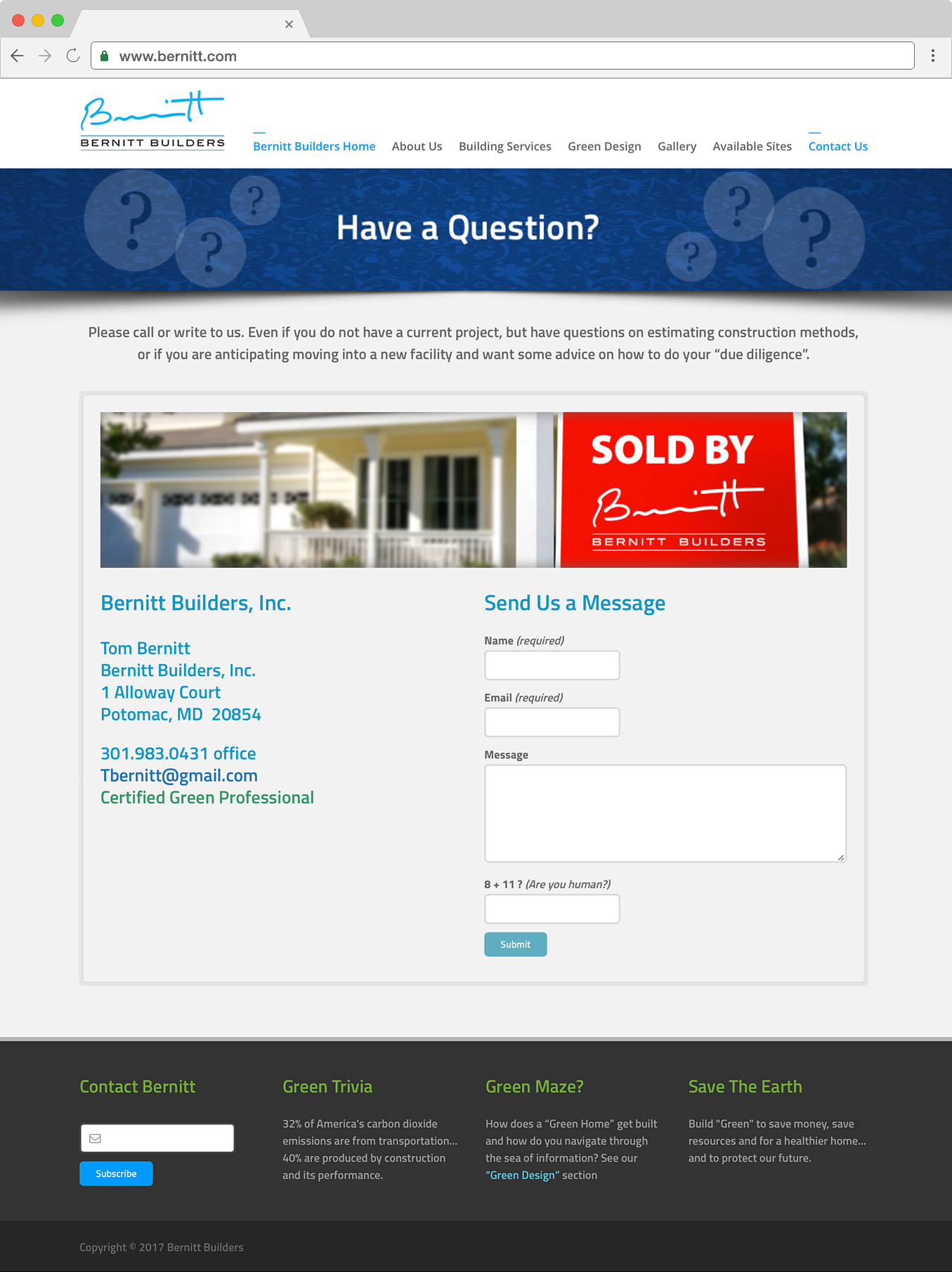 Project Description
Website Redesign
Typografik has served Bernitt Builders during the last 9 years.  After the second version of the website was completed, Typografik was commissioned to redesign the Bernitt website, corporate identity, and marketing materials.
Company founder, Tom Bernitt, has been building in the metropolitan area since 1983. His diversity of professional expertise includes creative designs to meet your expectations and desires; careful and sensitive land development and house sitting; quality construction and production, product and customer service.
Tom thinks you should be as happy with your home as he is with the home he constructed for his loved ones. So, he takes a personal as well as a professional interest in each and every home. Your home, after all, is your living environment, not just space, and Tom wants you to enjoy the harmony with the atmosphere you and he created.
Bernitt Builders, Inc. is a past winner of the Custom Builder Awards Of Excellence presented by the Maryland-National Capital Building Industry Association. The success of our business reflects Tom's extensive career in the construction industry as a builder as well as a person who lives with his family in a home he built.
Elements of the Design