Website Design
Client: CW / DC50 TV Fashion Beauty and Lifestyle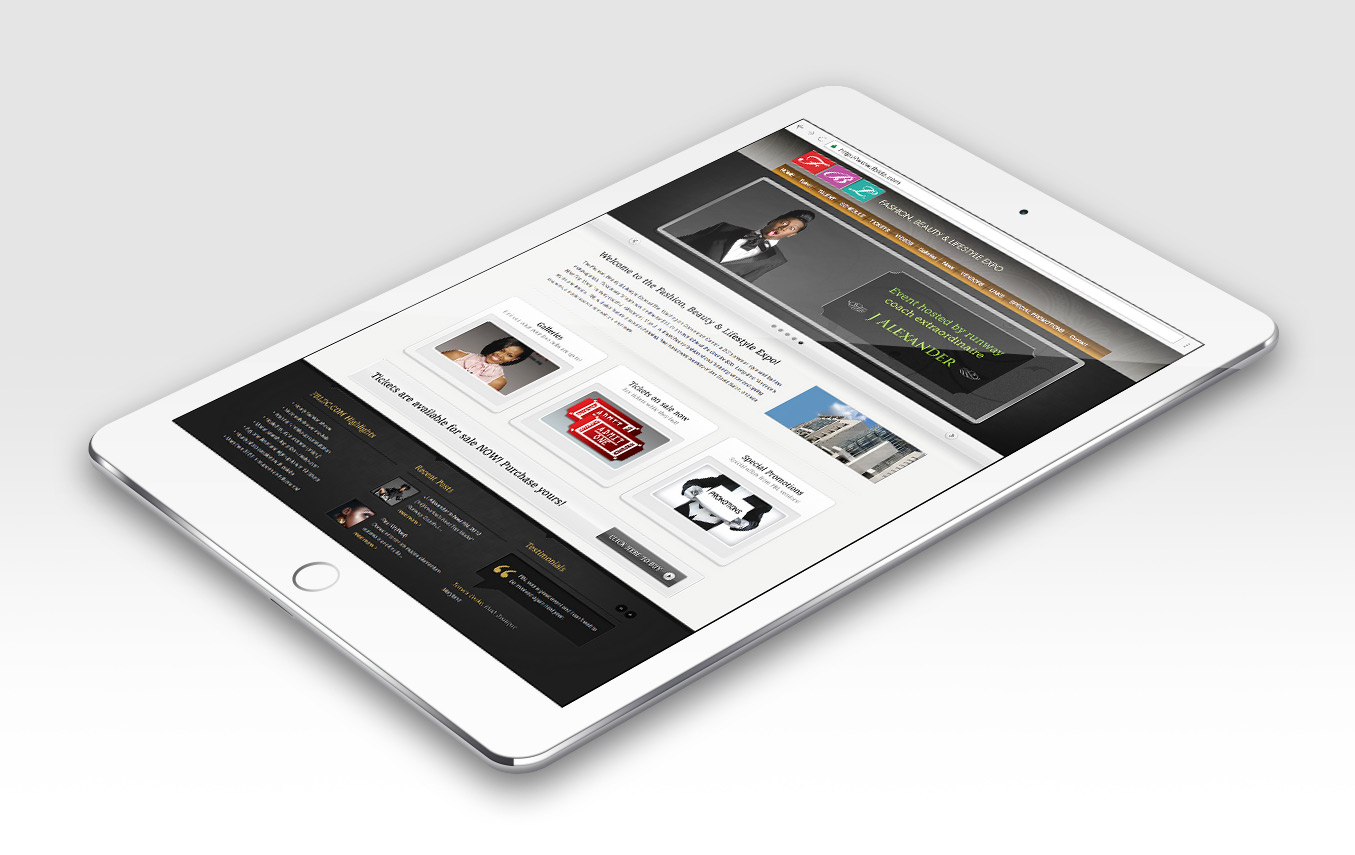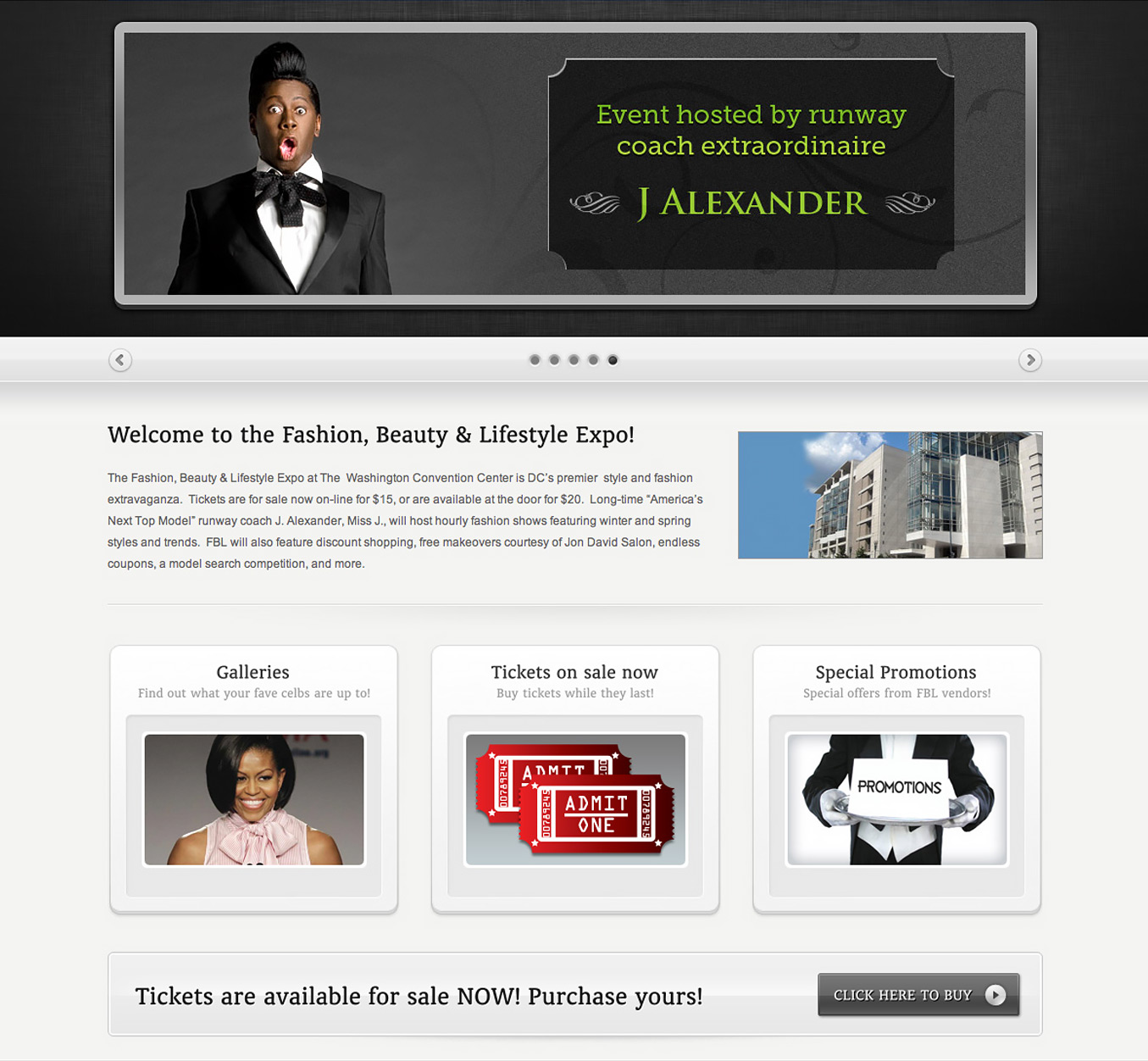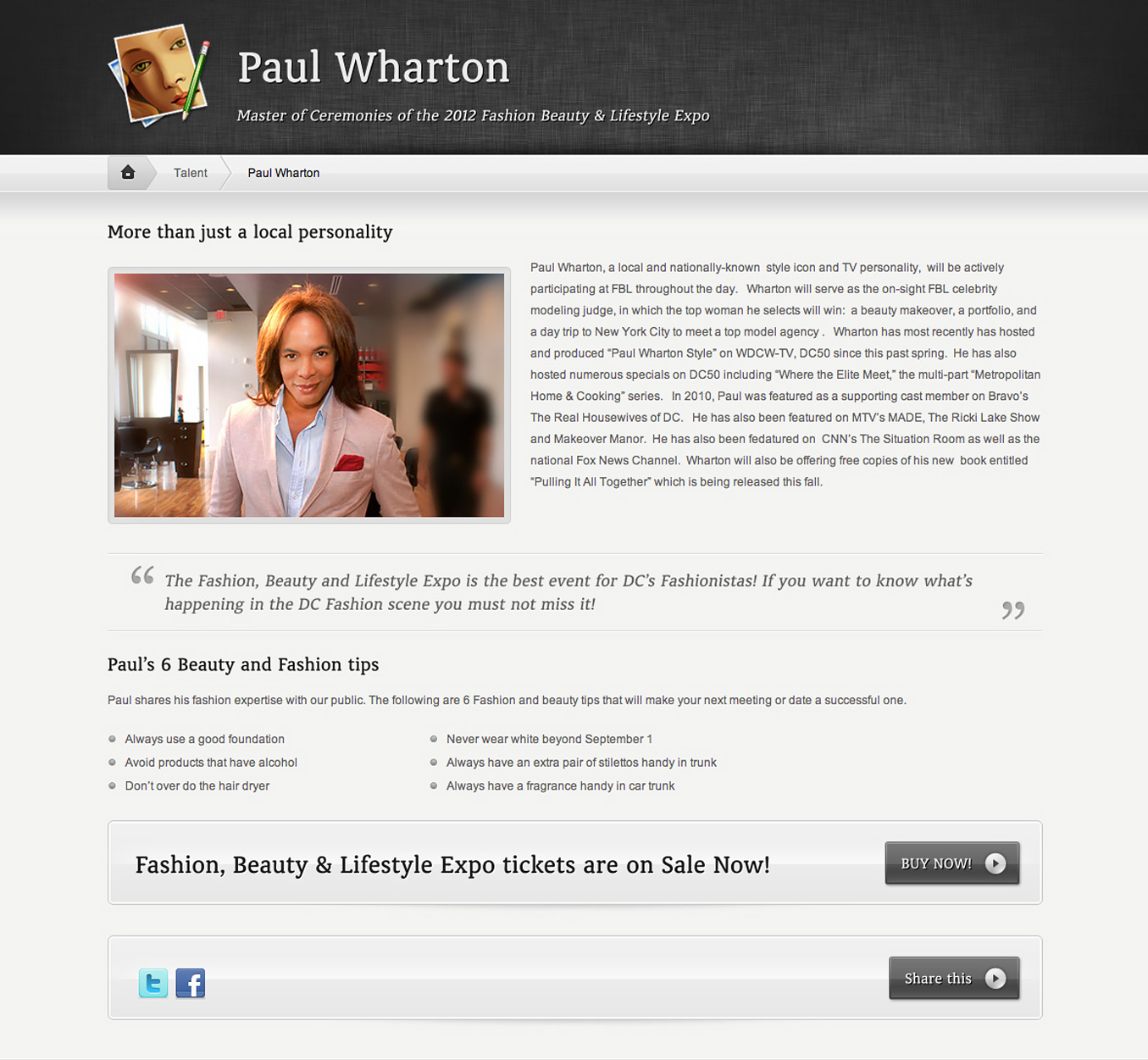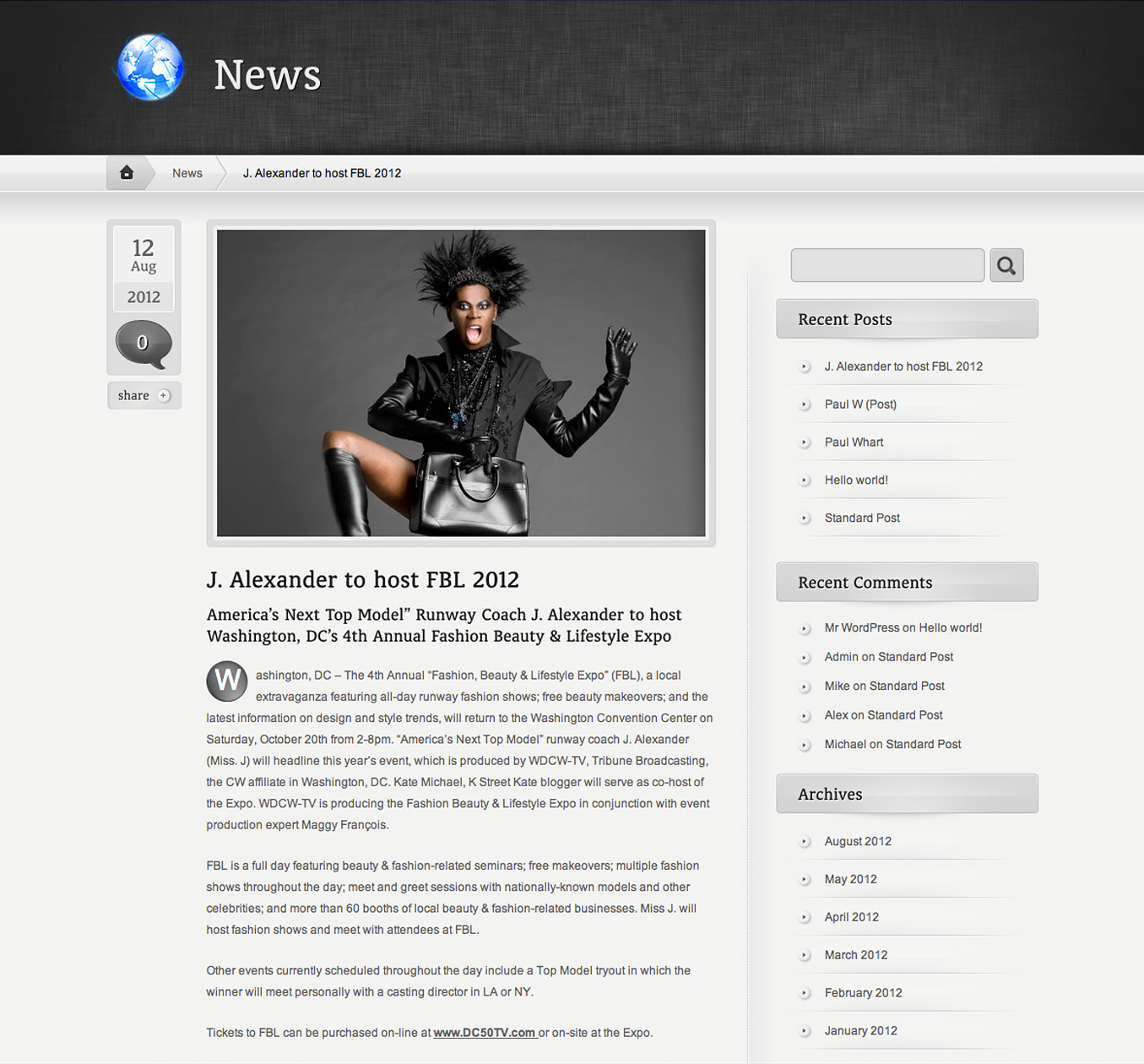 Project Description
Website Redesign
Typografik was invited to design the branding and identity for the CW / DC50TV event Fashion Beauty and Lifestyle in Washington, DC.
The 4th Annual "Fashion, Beauty & Lifestyle Expo" (FBL) a local extravaganza featuring all-day runway fashion shows, free beauty makeovers by Jon David Salon, TIGI products & Ink Cosmetics, and the latest information on design and style trends.
America's Next Top Model runway coach J. Alexander (Miss. J) will headline this year's event, which is produced by WDCW-TV/DC50, Tribune Broadcasting's CW affiliate in Washington, DC. Kate Michael, editor-in-chief of K Street Kate, will serve as co-host of the Expo. WDCW-TV is producing the Fashion Beauty & Lifestyle Expo in conjunction with event production expert Maggy François.
FBL will feature J. Alexander hosting fashion shows with top designers, meet and greet sessions with nationally-known models and other celebrities including Big Tigger, Paul Wharton, and LaVar Arrington. With free makeovers and more than 60 vendor booths, FBL is a full day of beauty & fashion. Throughout the day, FBL will feature fashion shows from: Hush and Catwalk Boutique, My Bougie Baby, Nam Nguyen, Kelly Tang, Walish Gooshe, Aidah Collection, Current Boutique, Studio D'Maxsi, Red Hue Boutique, ZweetSport, Tashia Senn Collection, Christopher Schafer Menswear Clothier, Maven Style, Anna Bags and National Designers Saint Chic from Lifetime's series 24-Hour Catwalk, Nikki Poulos from NBC's Fashion Star & Anya Ayoung Chee, winner of Project Runway Season 9.
Elements of the Design