Website Design
Client: Offenbachers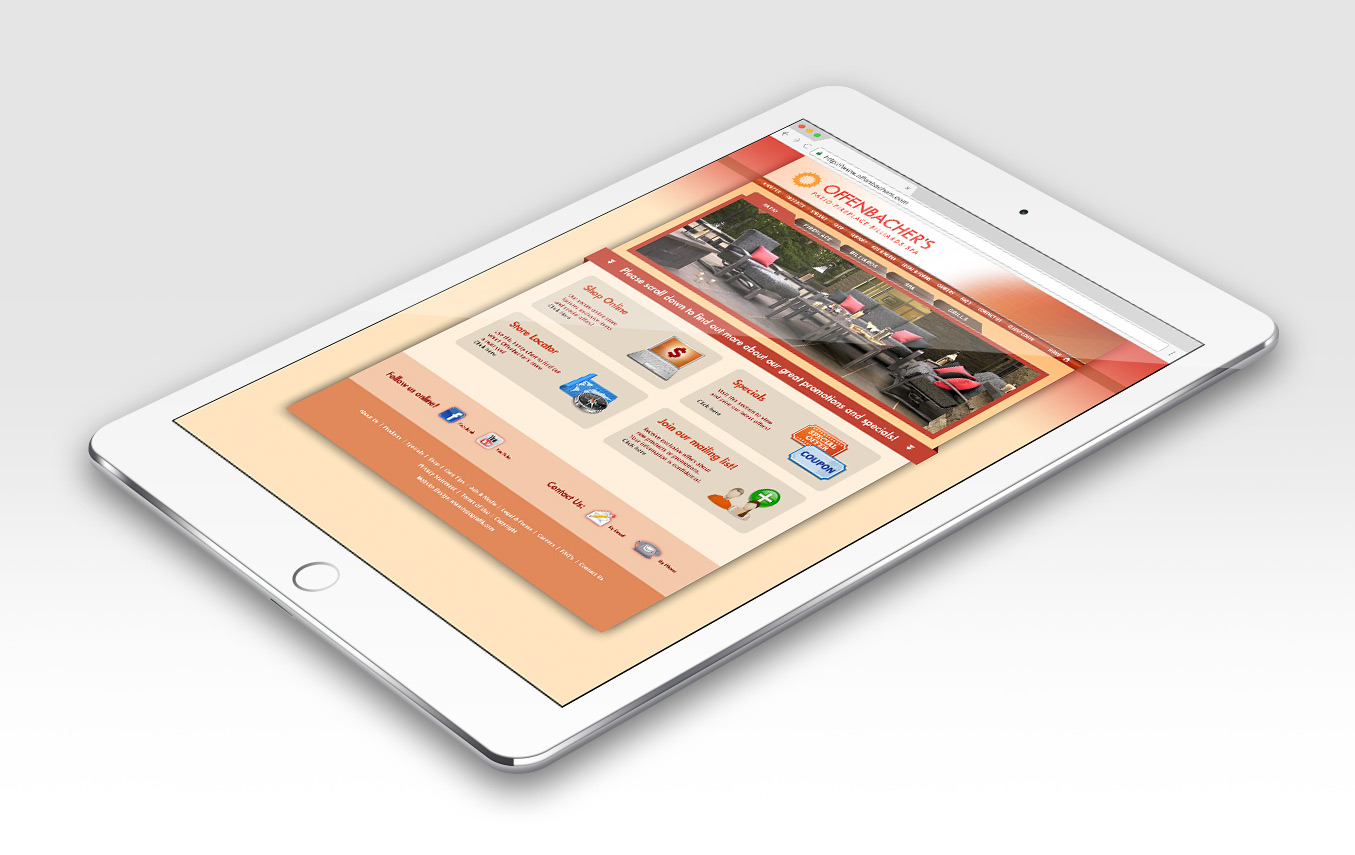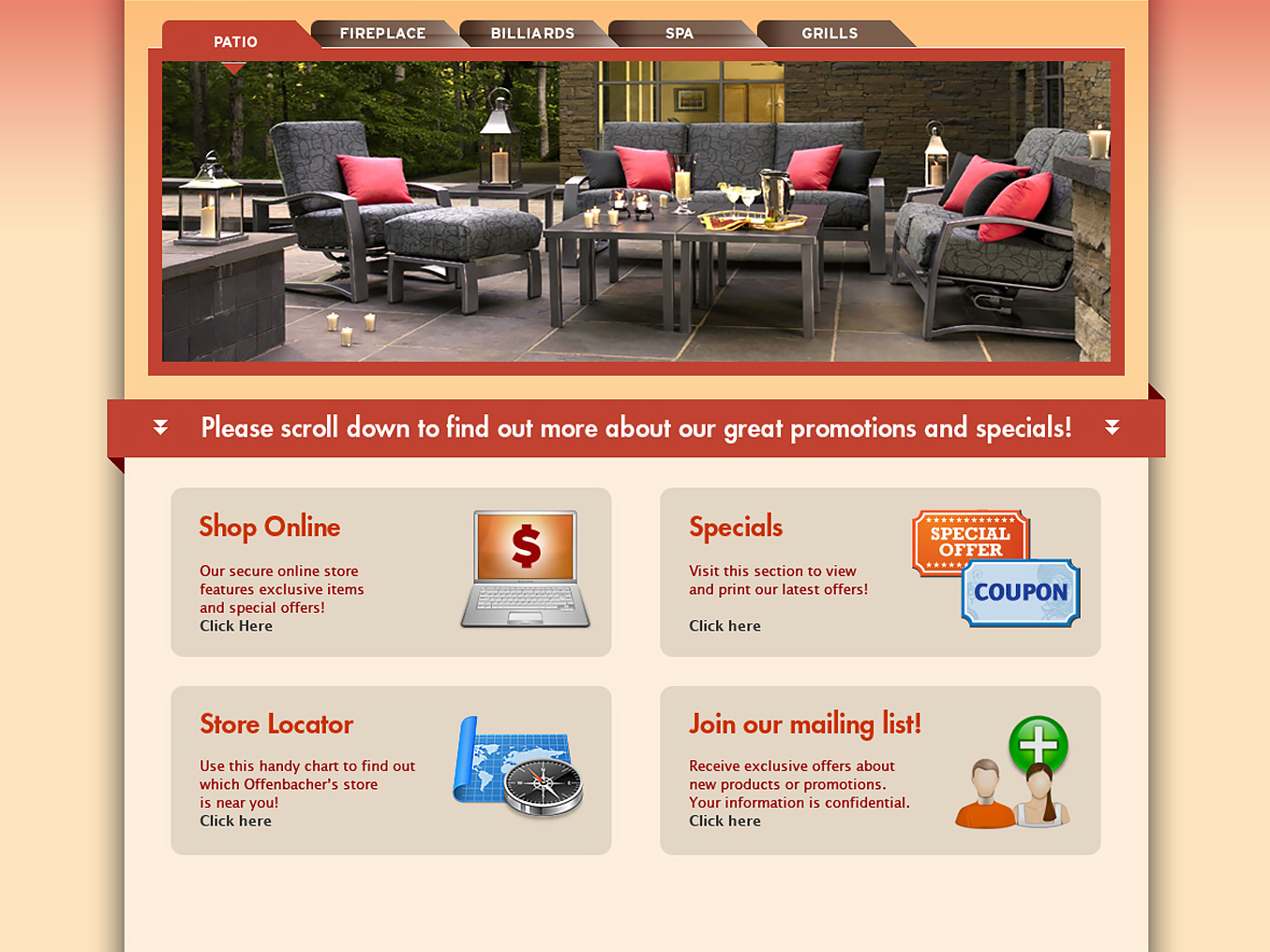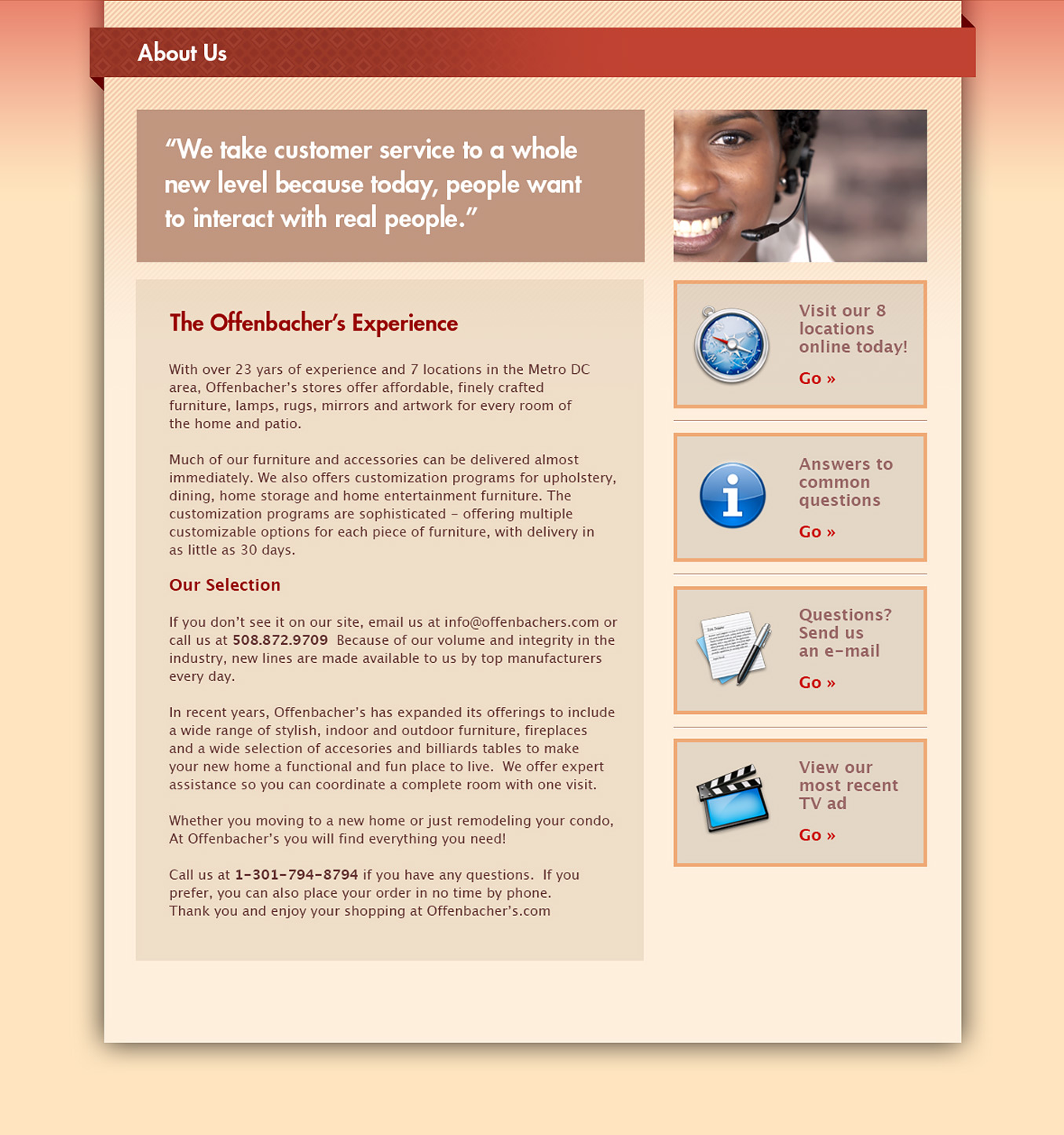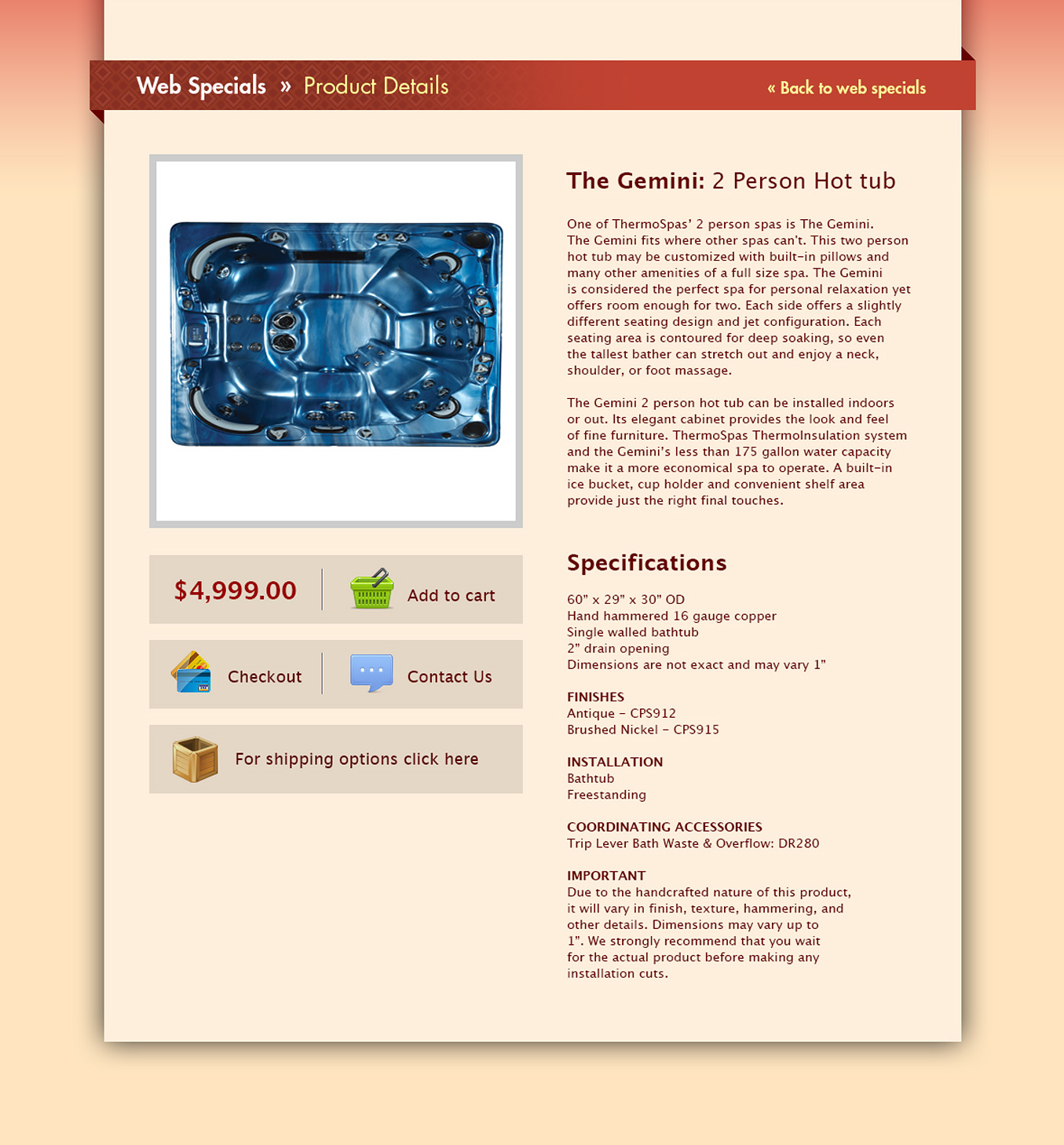 Project Description
Website Redesign
Typografik was commissioned by the Offenbachers chain of furniture stores to redesign their corporate identity, website, and online shopping store.
With over 36 years of experience and 8 locations in the Washington/Baltimore Metro area, Offenbacher's stores offer affordable, finely crafted Outdoor Furniture, cushions, umbrellas, hammocks, outdoor lamps, rugs, mirrors, and artwork for every room of your home and patio.
Much of our furniture and accessories are in stock and available to be delivered almost immediately. We also provide In-Store custom order programs on most of the manufacturers we show. Our custom order programs are sophisticated and expansive- offering multiple options in style, finish, and fabric. Dining groups, deep seating collections, and bar height styles, all to fit your lifestyle, made to order and delivered in as little as 30-120 days.
In recent years, Offenbacher's has expanded its offerings to include a wide range of stylish fireplaces, grills, billiards, spas, as well as a wide selection of accessories, to make your home a functional and fun place to live. We offer expert assistance in all of our departments so you can coordinate a complete room with one visit. Whether you are moving to a new home or just remodeling, at Offenbacher's you will find everything you need.
Elements of the Design