Website Design
Client: The Peking Gourmet Inn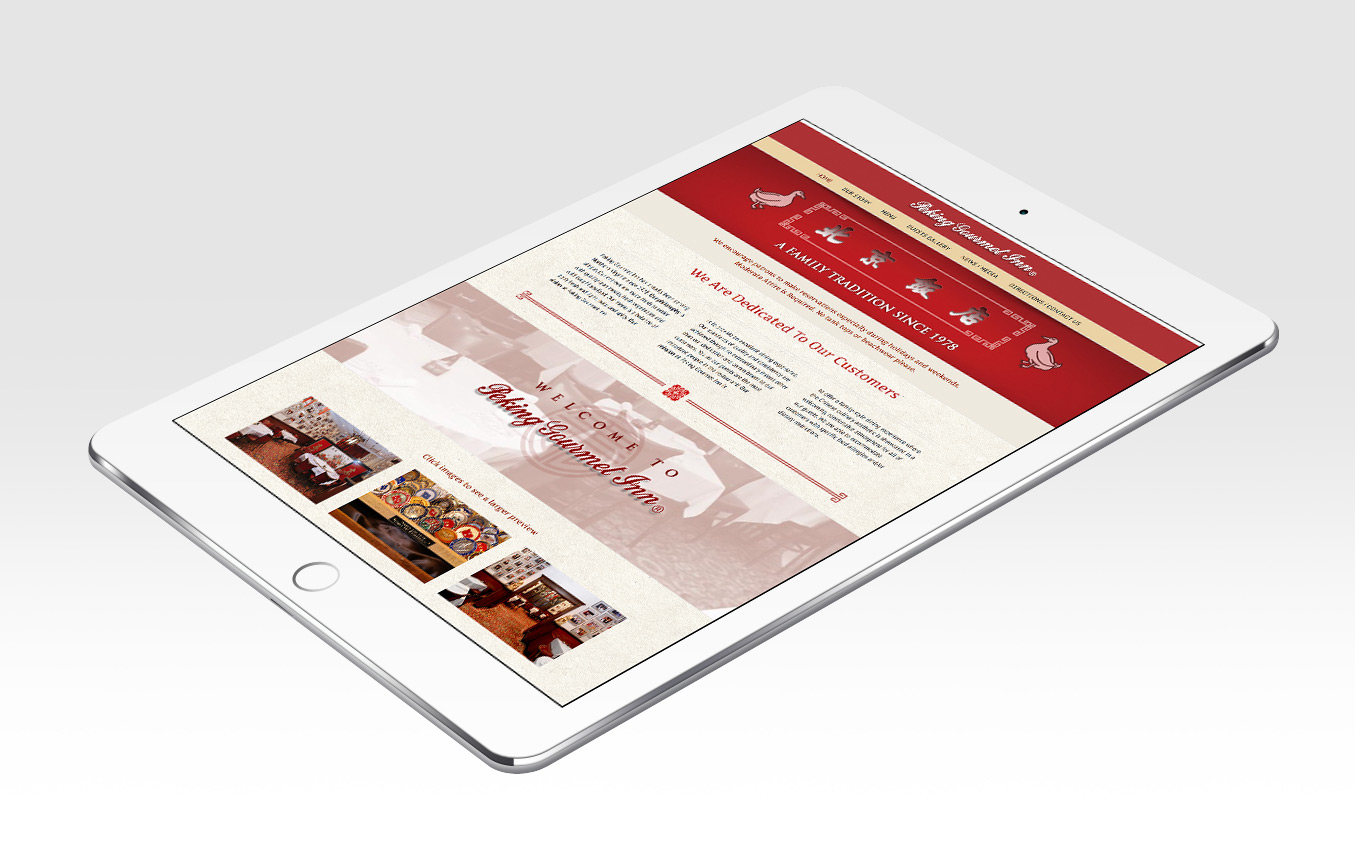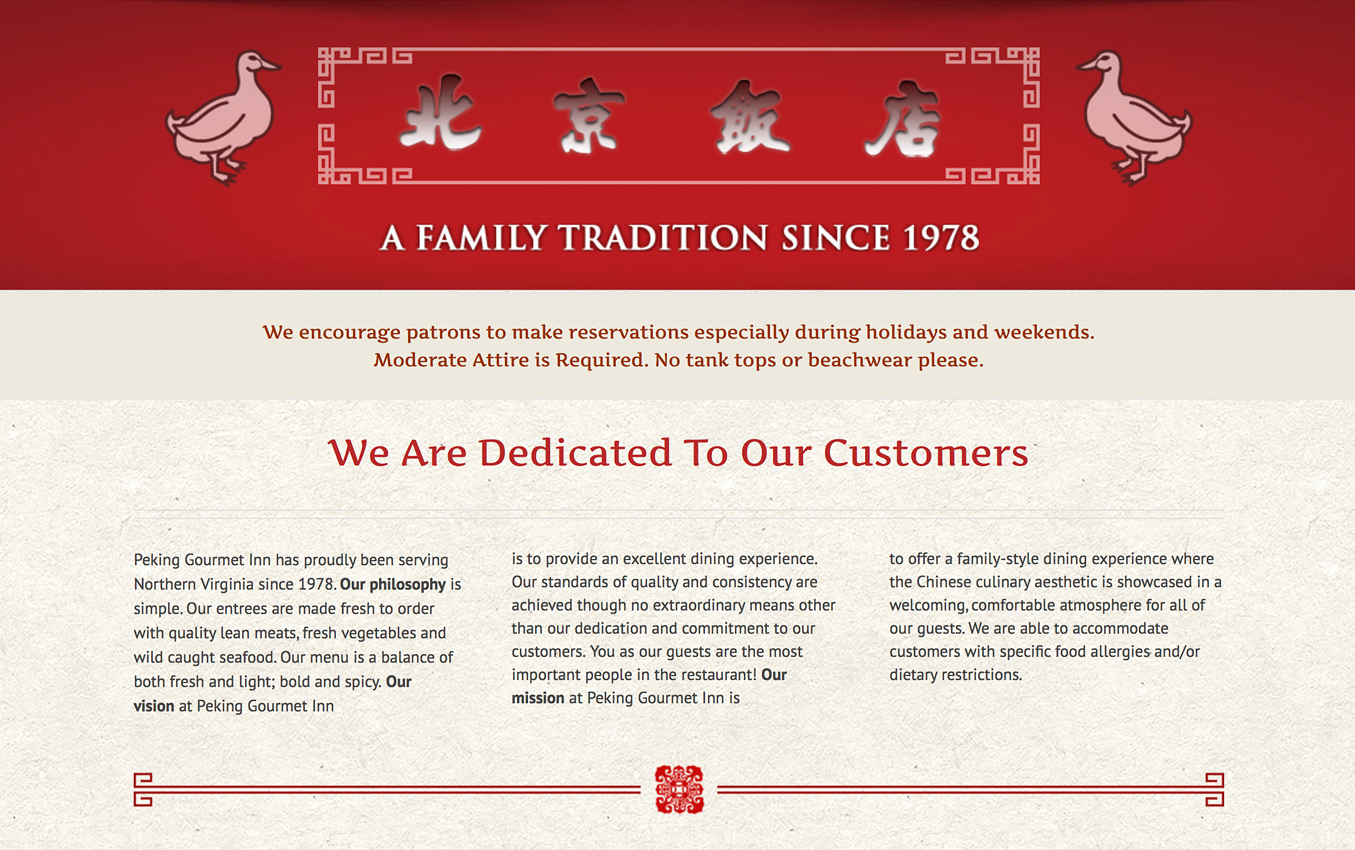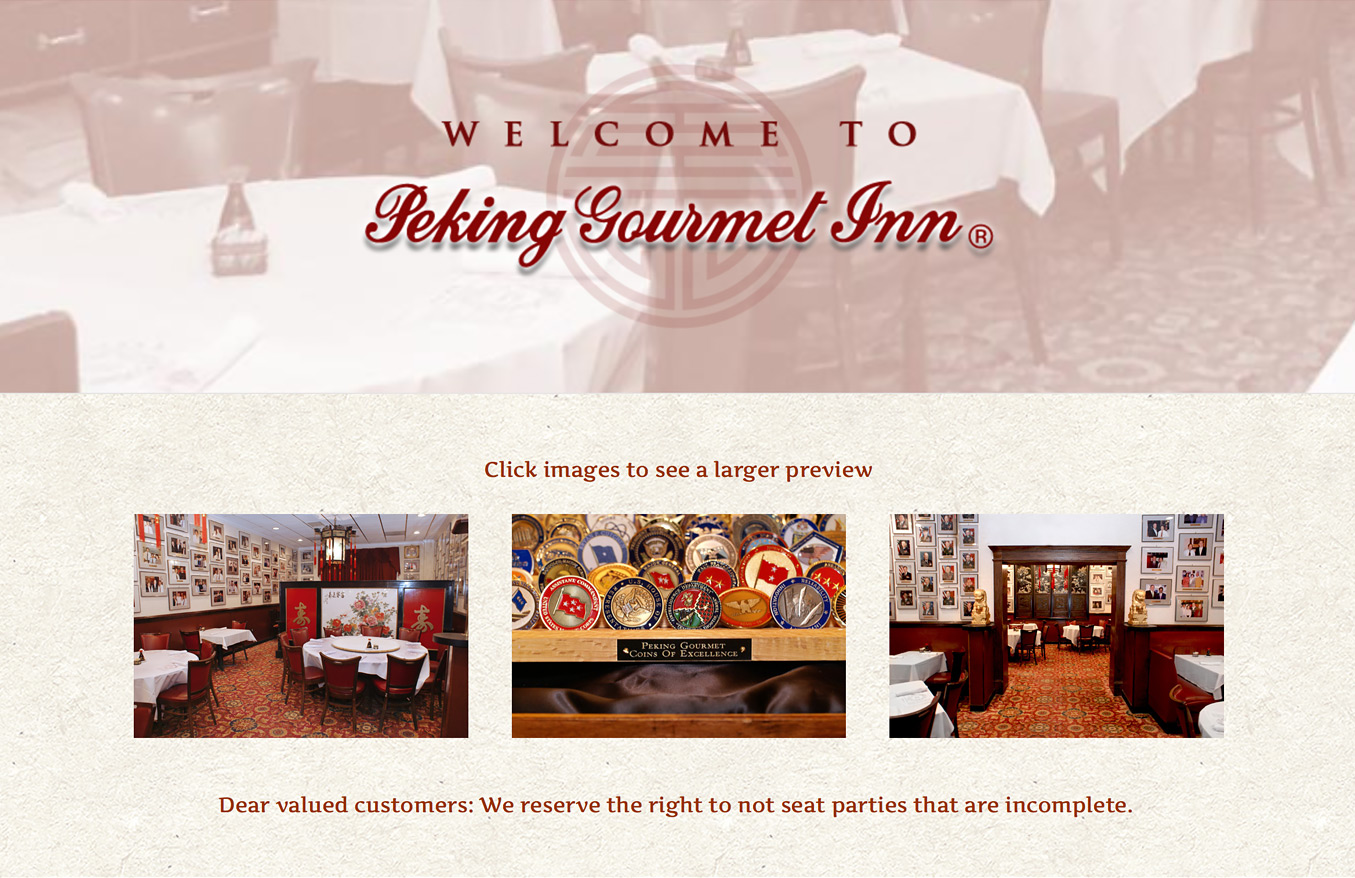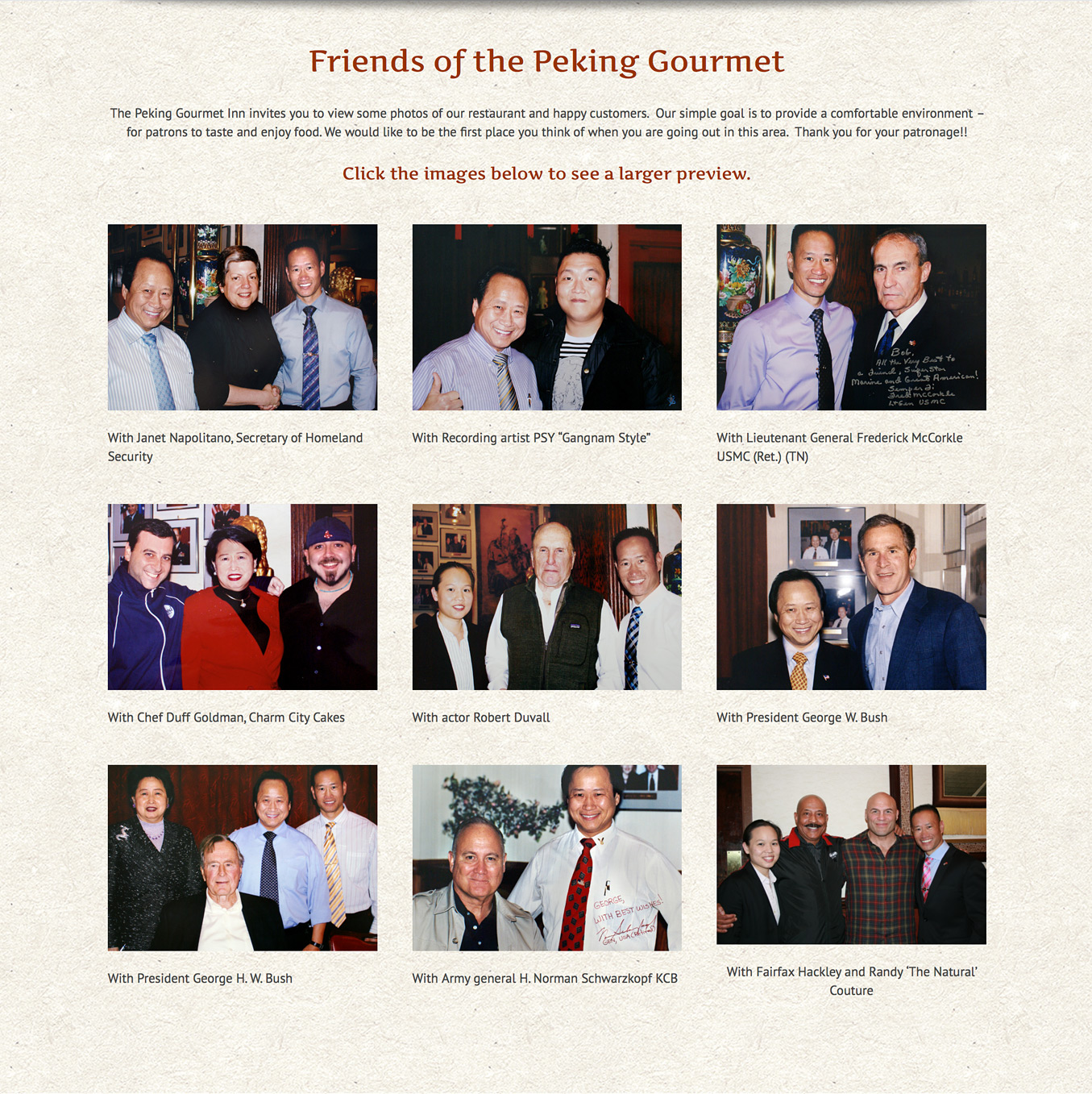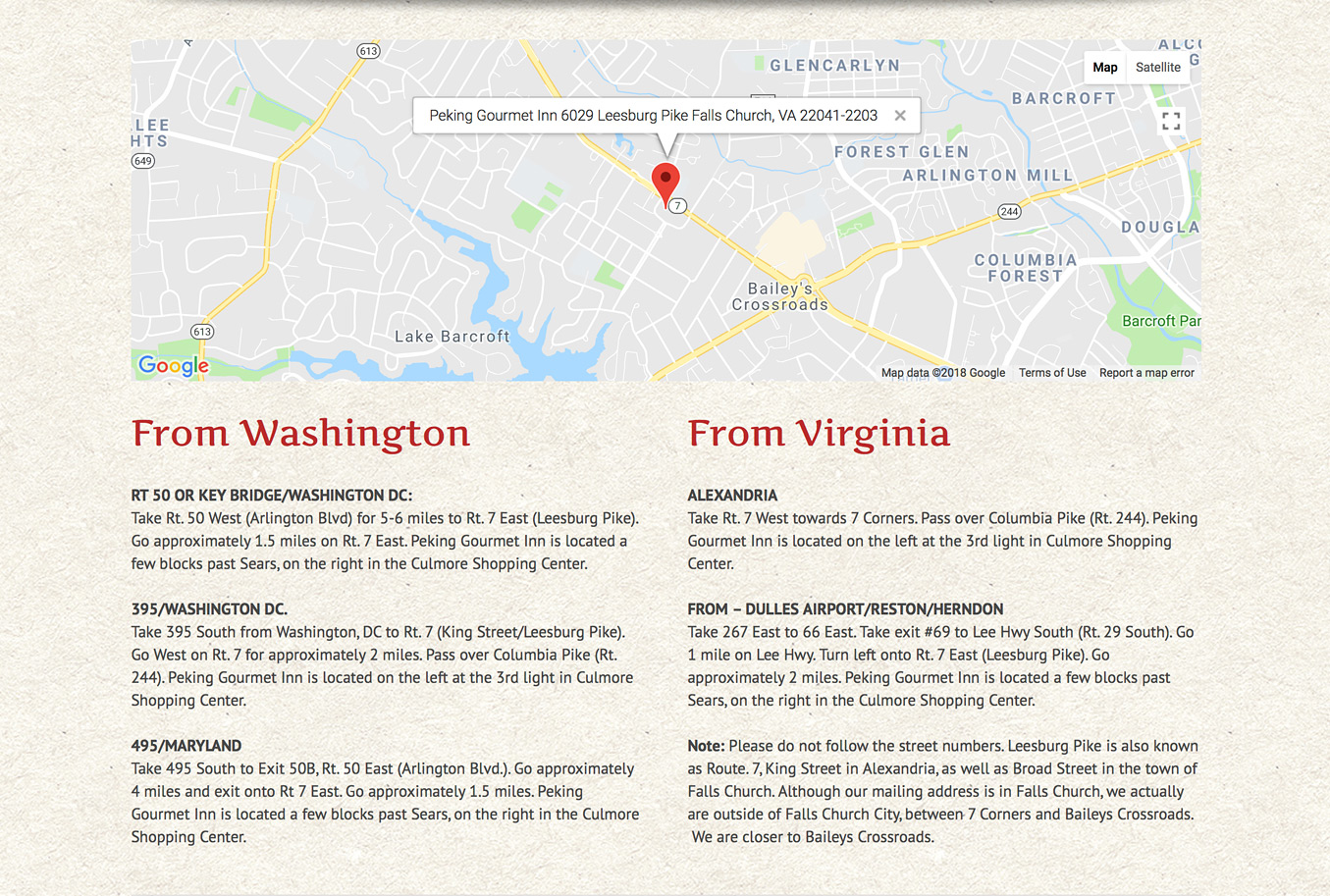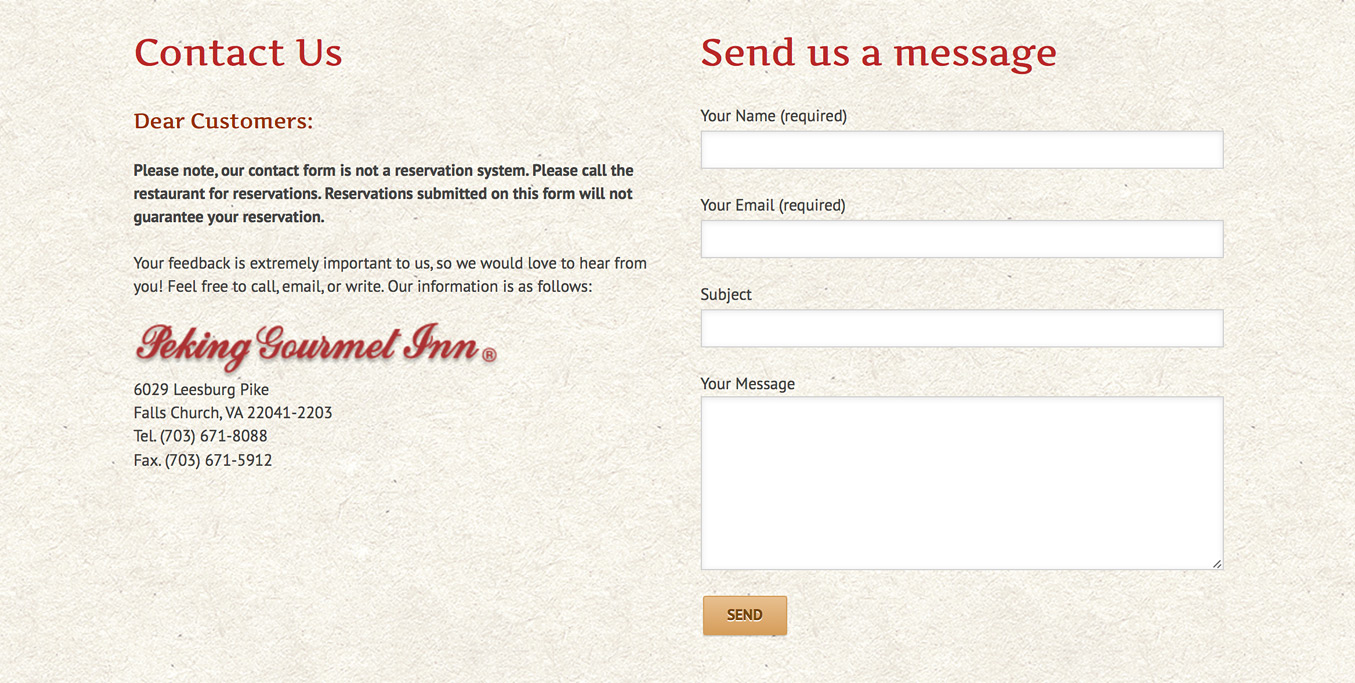 Project Description
Website Redesign
Typografik was commissioned by the Peking Gourmet Inn to redesign their business website.
In 1978, Eddie Tsui wanted to open a restaurant specializing in a unique northern Chinese cuisine. After deciding on Peking Duck as the specialty, Peking Gourmet Inn was born. Realizing that store-bought ingredients were not adequate to generate the authentic taste he was seeking, he opted to go the route of growing his own jumbo spring onions, as well as formulating his own recipe for hoisin sauce and hand crafting each pancake.
Today, we at Peking Gourmet Inn continue to uphold the methods and traditions set forth by its founder, ensuring that delicious and authentic flavor. We will strive to do our very best so that every experience with Peking Gourmet Inn is an enjoyable one.
Beyond our biggest cities, seeking out the best Chinese restaurants in America can be like looking for needles (or better yet, noodles) in a haystack, only to find yourself grasping at straws. No doubt the entire history of the Chinese immigrant experience in America can be glimpsed in the fact that the best restaurants for Chinese food are likely to be mom-and-pop affairs that don't cater to Westerners—they're a little like our best Mexican restaurants in that way.
Elements of the Design