Website Design
Client: Select Printing and Copying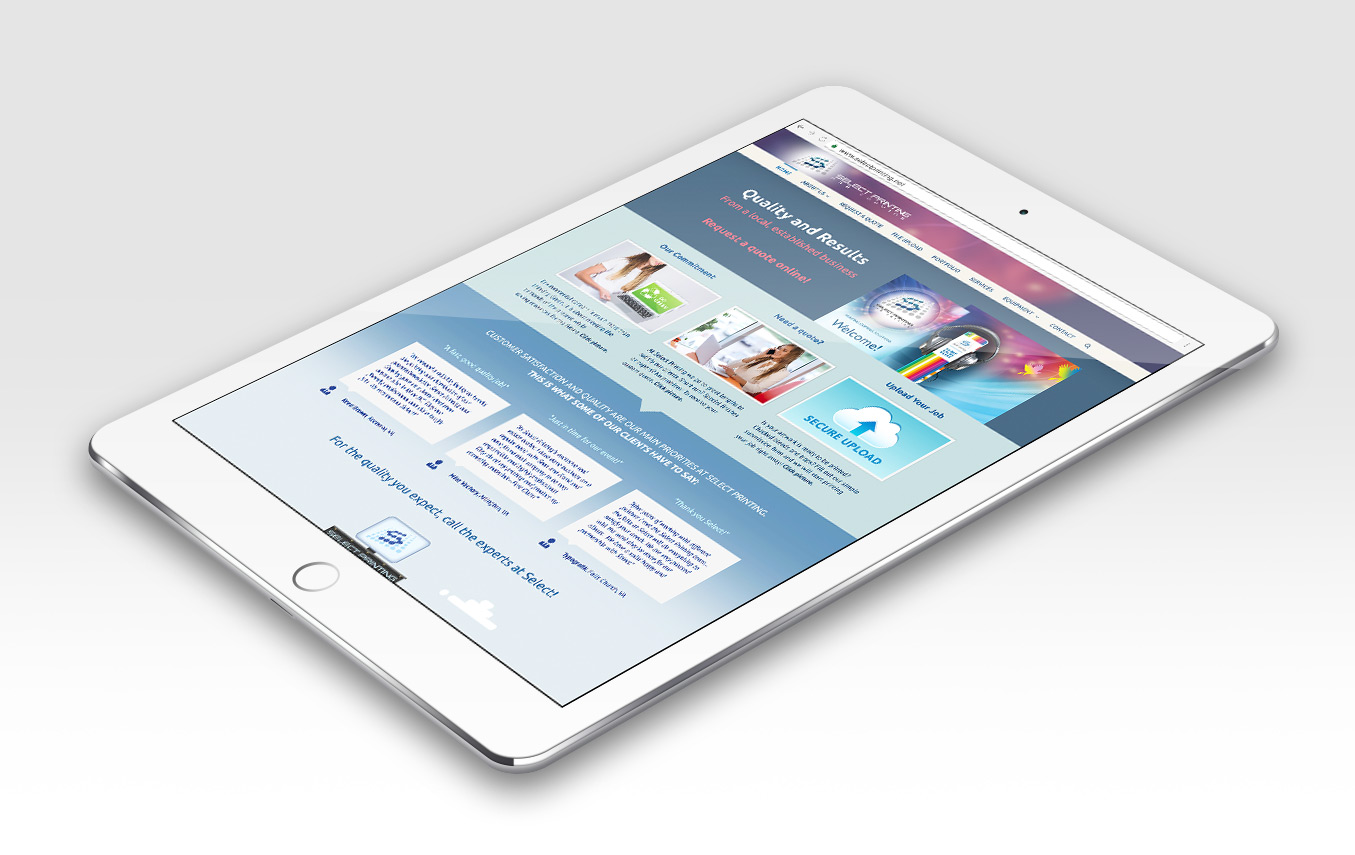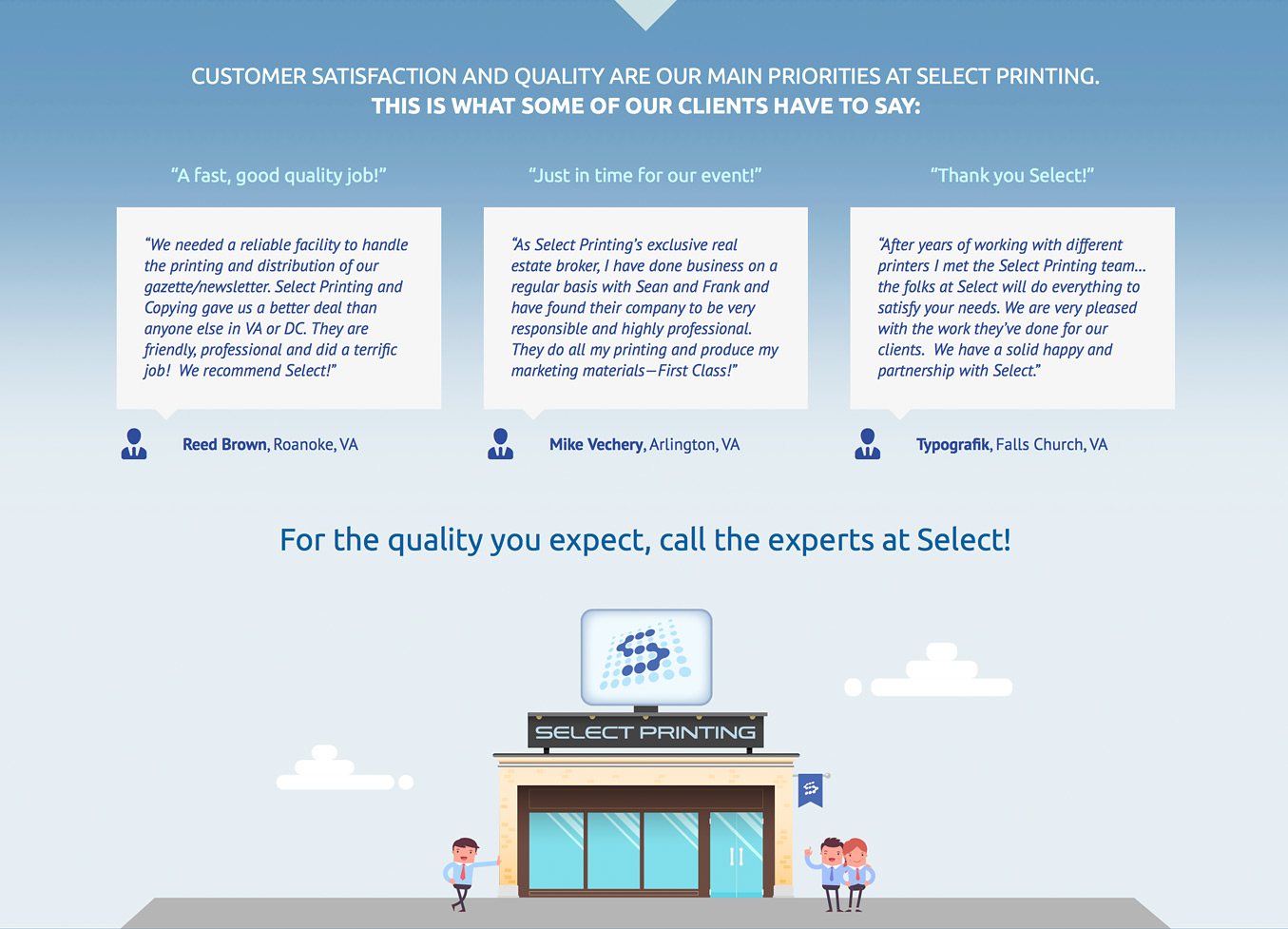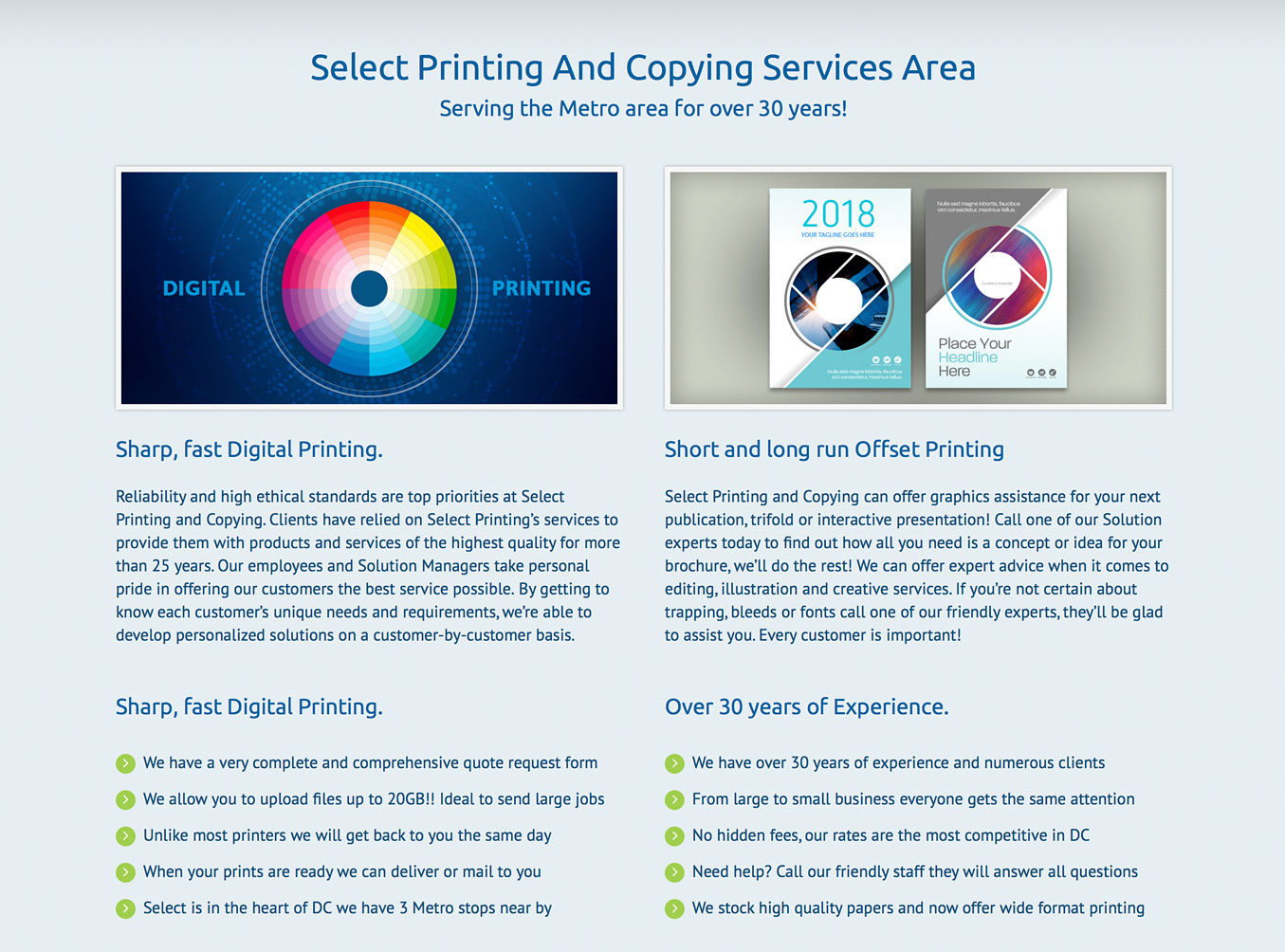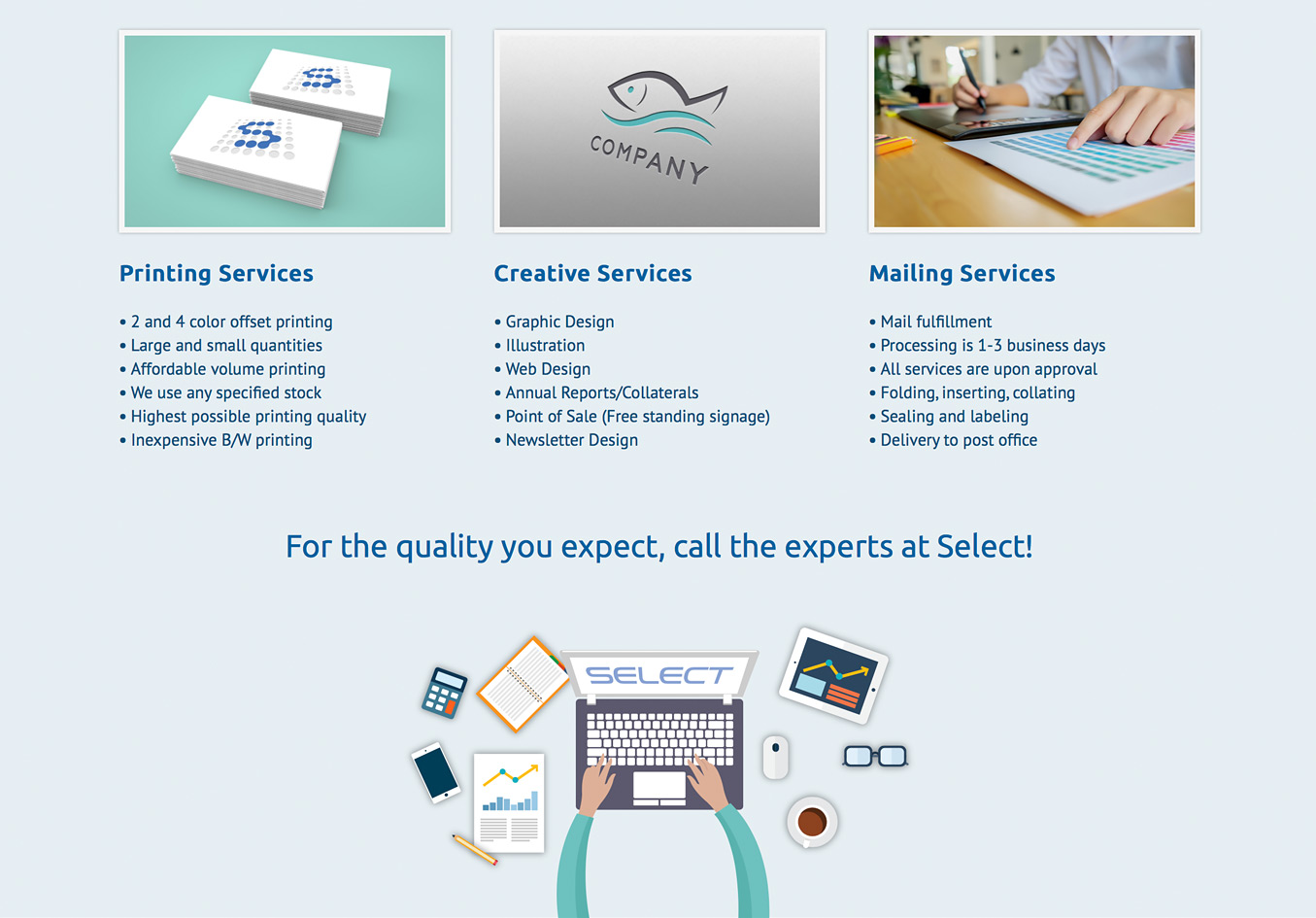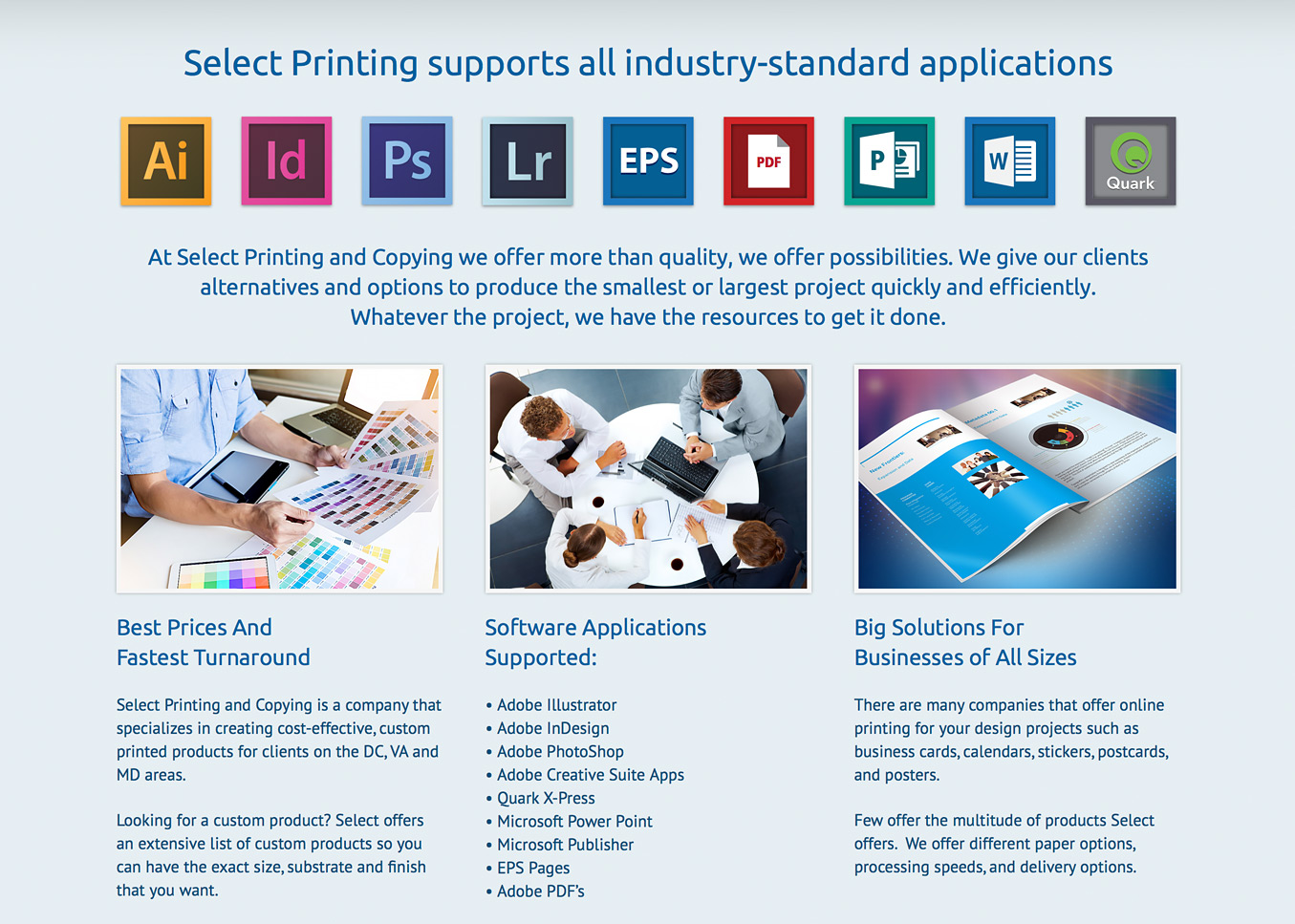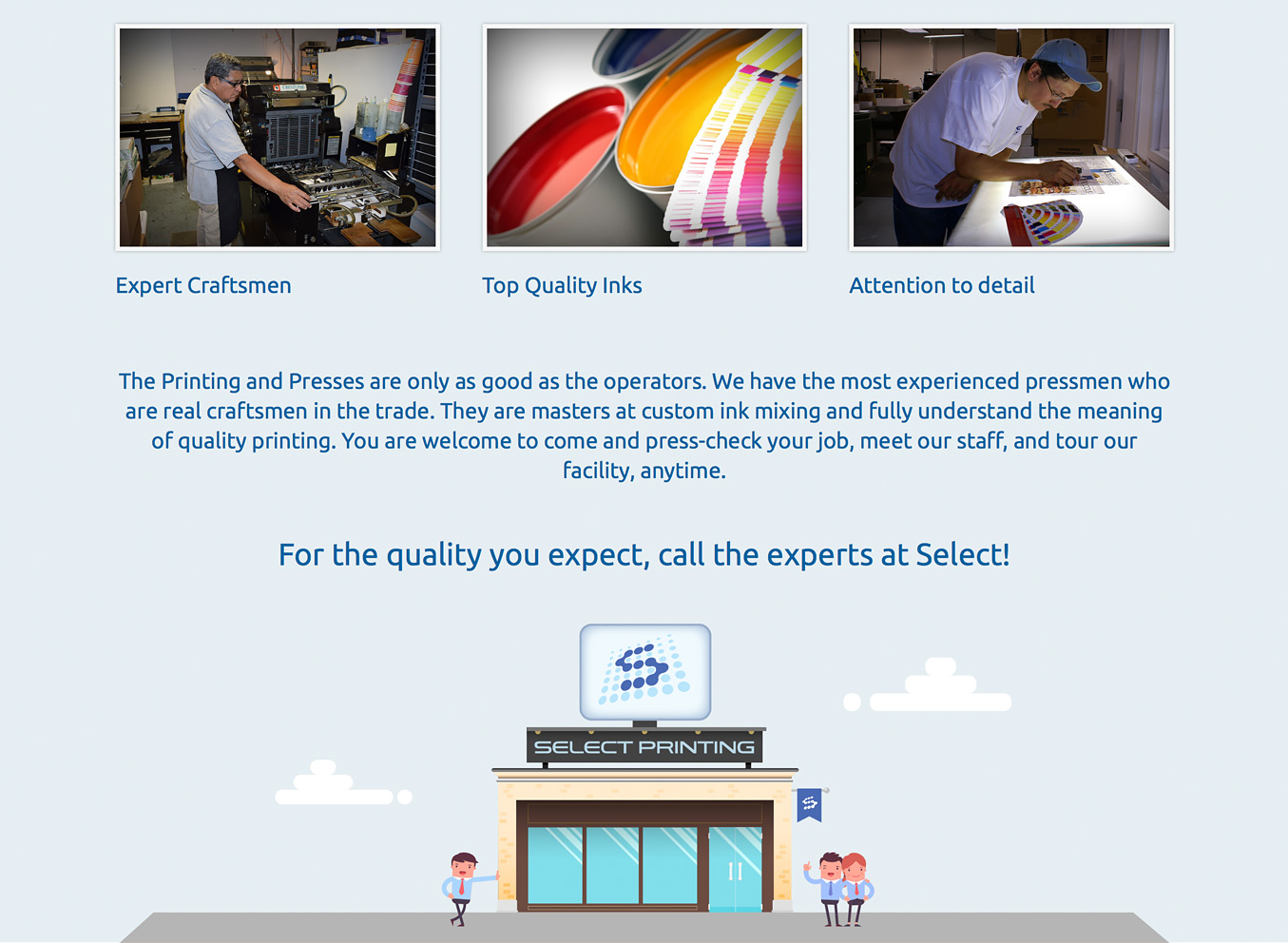 Project Description
Website Redesign
Typografik has had a very long working relationship with Select Printing and Copying. They have printed many posters, brochures and publications for us and several of our clients. Select commissioned us to create the 3rd version of their website. Typografik designed the previous 3 versions of the select Printing website.  Each version has improved significantly over the years.
Select Printing is a full service, commercial printing and copying company, serving the metro Washington area for nearly three decades. We offer a complete array of services with in-house state-of-the-art media, printing, finishing and mailing services. As our customer, you can be assured that technology, quality control, communications, and paper consumption practices are all carefully handled by our Solutions Experts. Select's staff exemplifies their commitment to diverse talent and diverse choices. Select has a team of seasoned professionals that take great pride in providing the best service and product possible.
Our strength lies in printing the jobs we receive from our clients they way they require them. Our versatility and flexibility allow us to handle most print requests, whether it's for a very large print run or a small administrative request, and just about everything in between!
Our Printing Departments specialize in high-quality commercial printing. With a choice of multiple presses using digital and offset printing, every job, from a 3-1/2″ x 5-1/2″ label to a 40″ target, or from a 4-1/4″ x 5-1/2″ notepad to a perfect-bound book, can be completed with the highest print quality through this highly efficient and cost-effective process. Our record is shown by the customers we have from non-profits to private enterprise to government agencies.
The diversity of talent among our staff helps to ensure that quality is never compromised. Our employees are the mainstay of our business and are here to serve you.
Elements of the Design