Website Design
Client: The Smithsonian Institution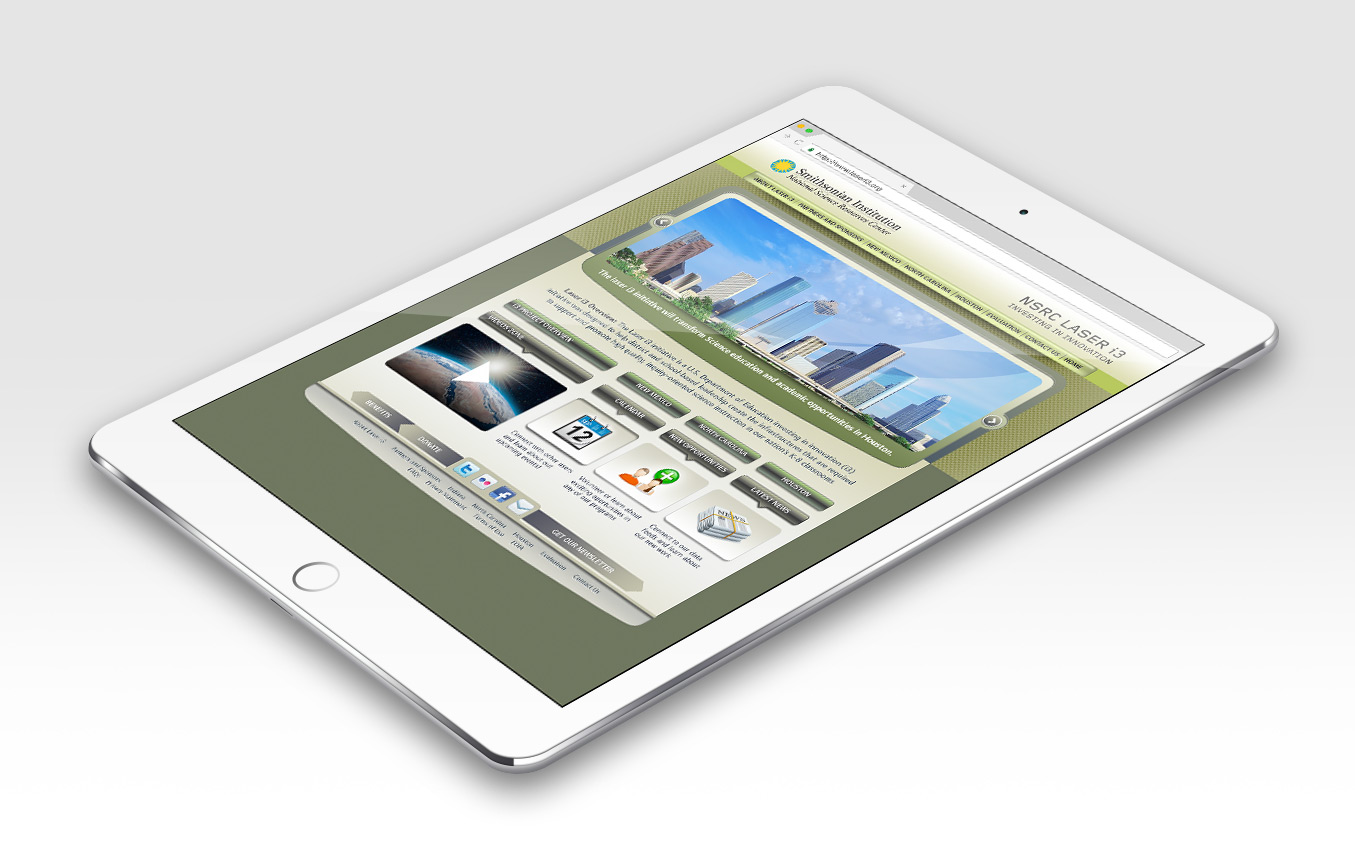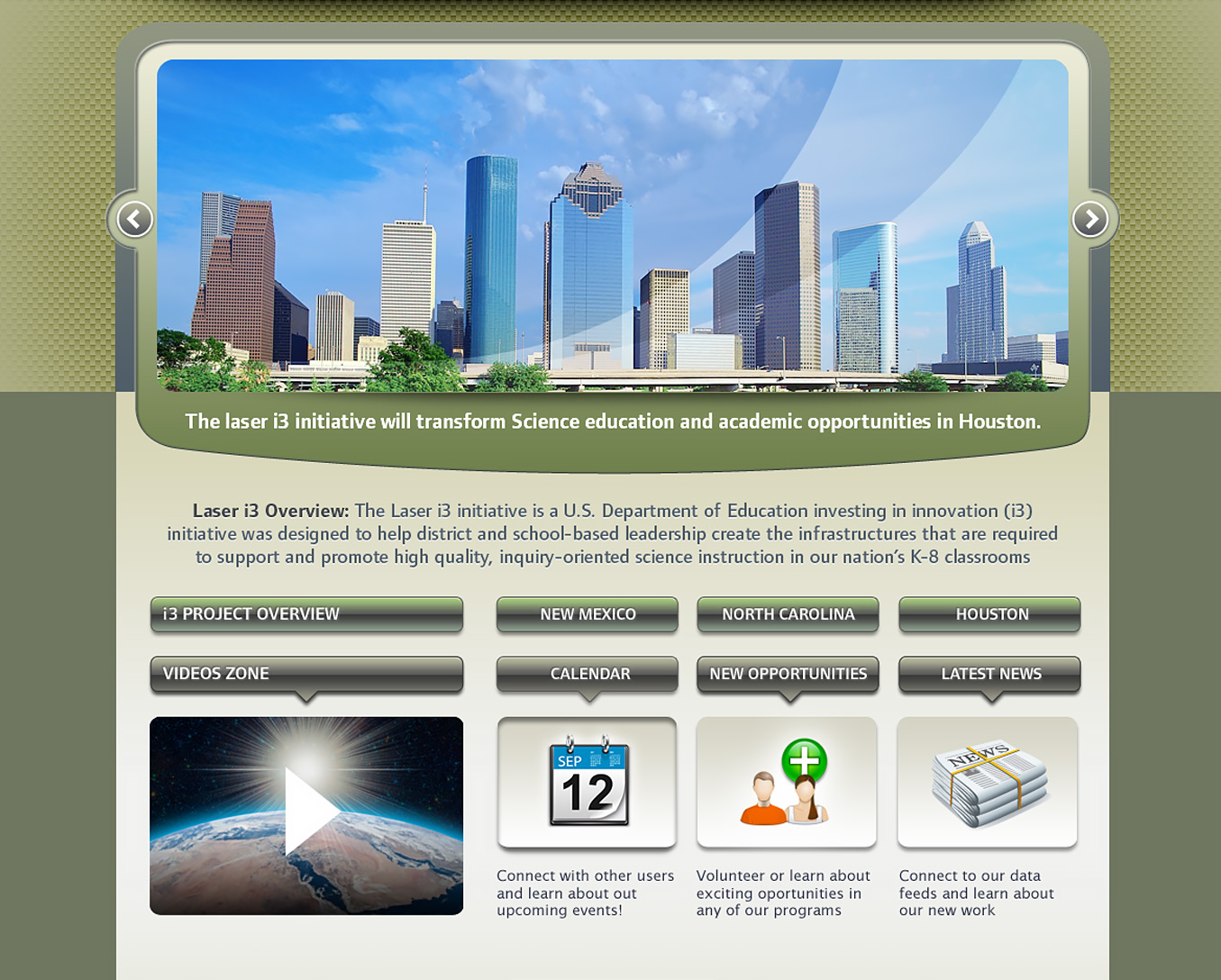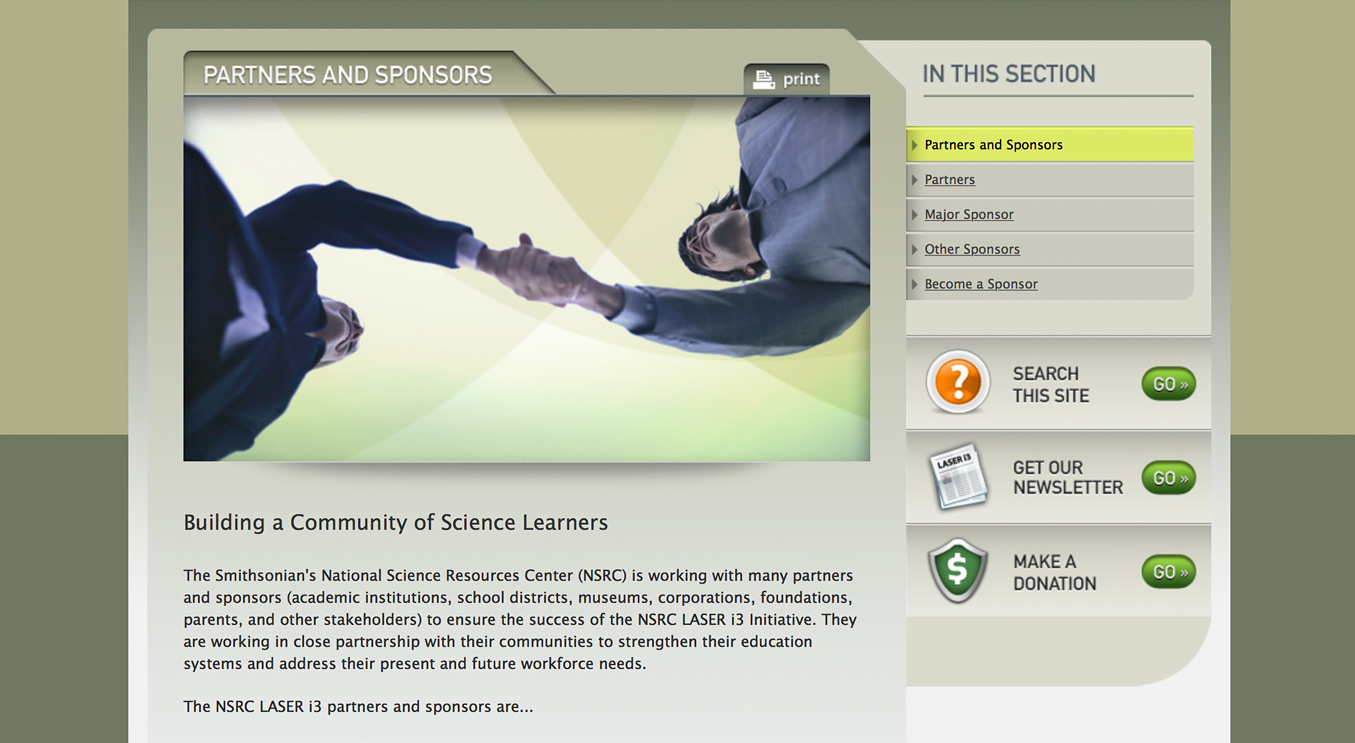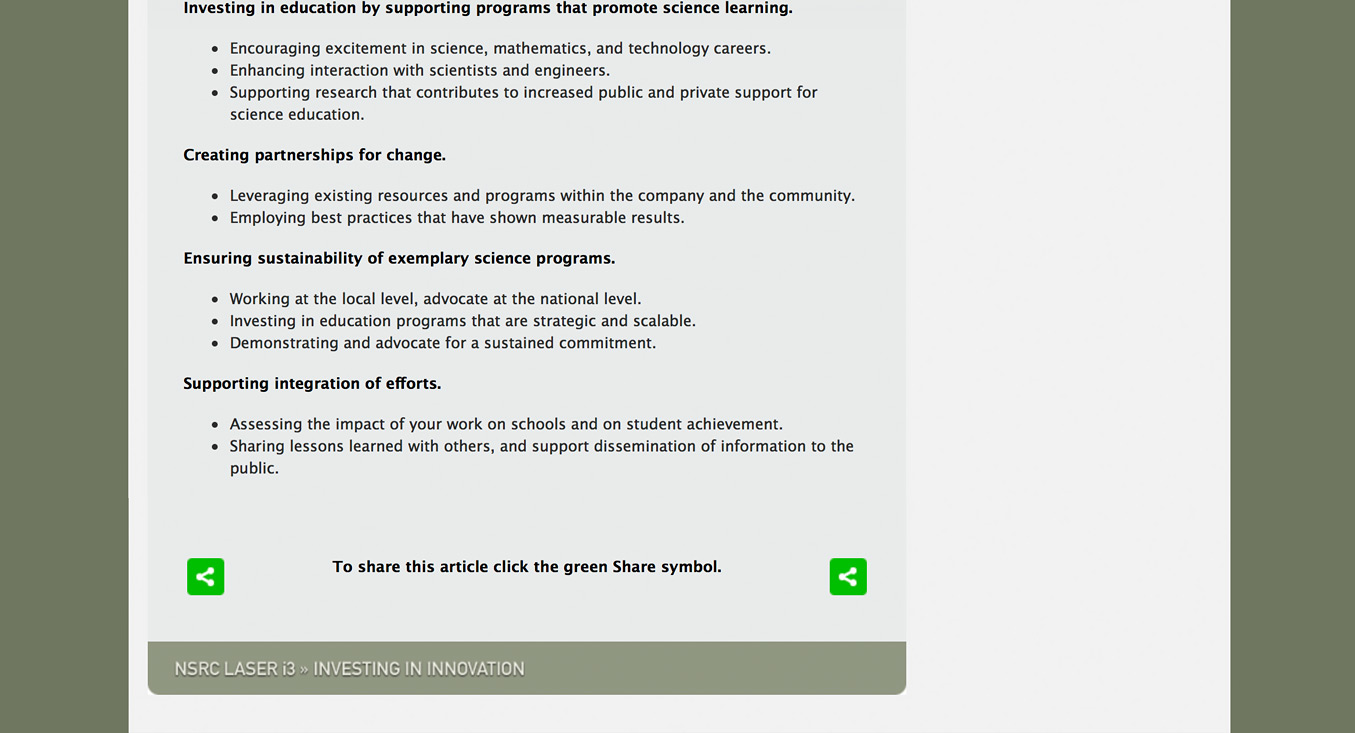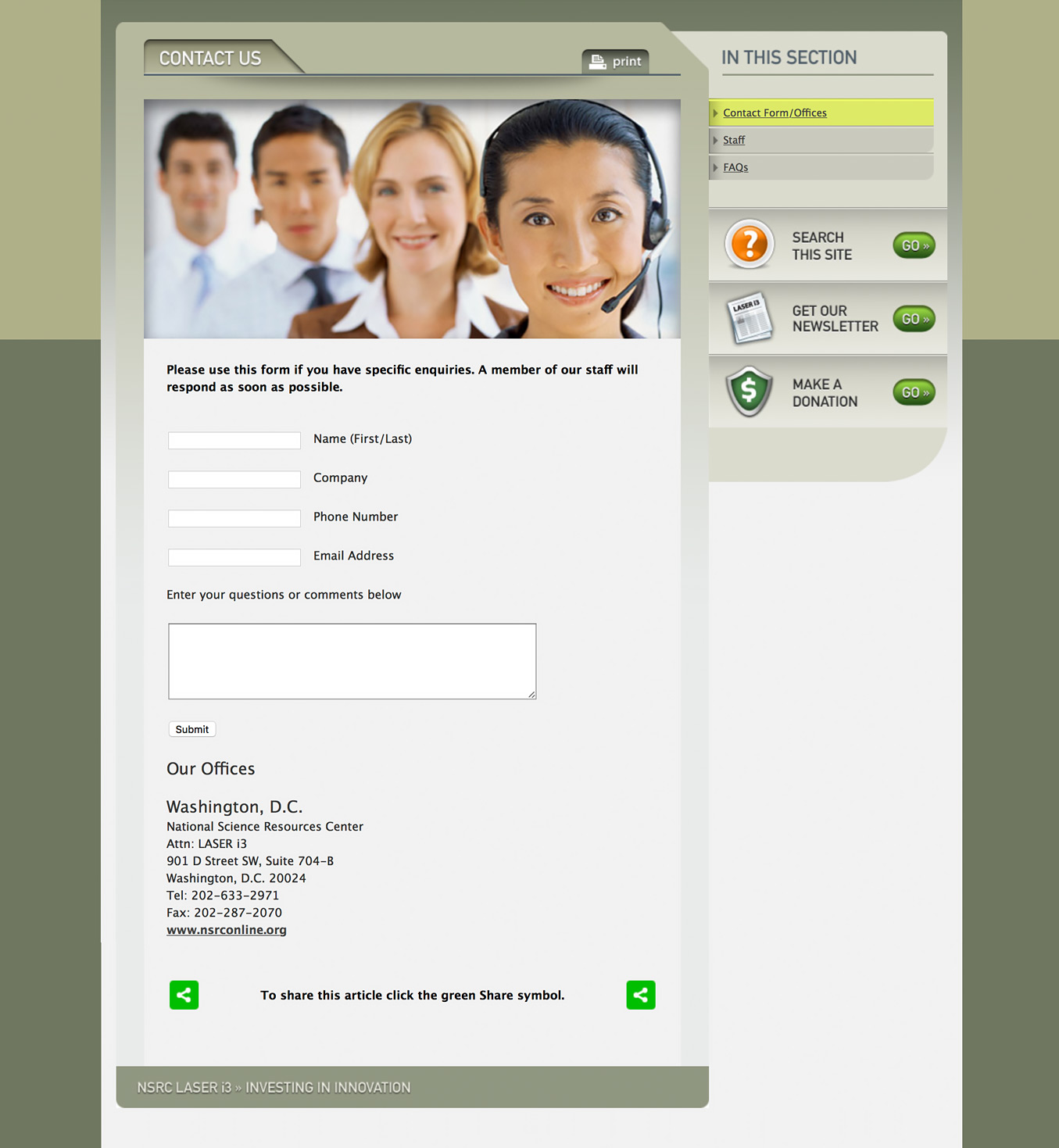 Project Description
Website Redesign
Typografik was honored to be commissioned by the Smithsonian Institution in Washington, DC  to design 4 different websites for the Laser i3 Science Program as well as a number of publications for the Smithsonian's National Academies.
"LASER i3" refers to a study conducted by evaluators from the Center for Research in Educational Policy (CREP) at the University of Memphis on student performance at schools implementing the LASER model. Over three years CREP studied approximately 60,000 students and assessed the impact of the SSEC's products and services on a subsample of more than 9,000 elementary and middle school students in (1) the Houston Independent School District (HISD), eight school districts in northern New Mexico, and seven school districts in North Carolina.
They found that the inquiry-based science promoted by the LASER model improved achievement not only in science but also in reading and math. LASER plays a critical role in bolstering student learning, especially among underserved populations including children who are economically disadvantaged, require special education, or are English language learners.
The LASER i3 study resulted in many statistically significant and educationally meaningful improvements in achievement in science as well as in reading and mathematics. To compare students across all three regions, schools administered the Partnership for the Assessment of Standards-Based Science (PASS). The strongest gains by LASER students relative to the comparison group were seen in hands-on performance tasks. These gains are particularly noteworthy as they indicate students are able to apply what they have learned in science to hands-on tasks, just as professional scientists apply their expertise to conduct investigations and solve problems.
Elements of the Design